Transfer News: Ipswich boss Mick McCarthy not in talks with Titus Bramble
Ipswich Town manager Mick McCarthy has confirmed he has not considered bringing Titus Bramble back to Portman Road.
Last Updated: 24/06/13 7:52pm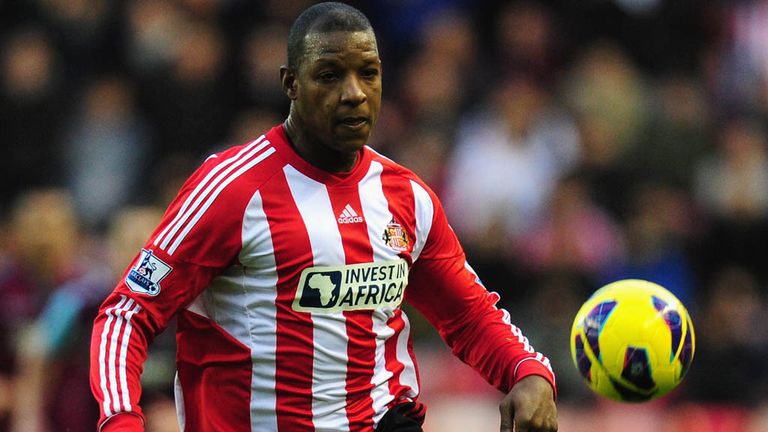 Bramble is available on a free transfer after being released by Sunderland and he has been linked with a return to his first club.
The 31-year-old made over 60 appearances for Ipswich before leaving for Newcastle United in 2002, and he later joined Wigan Athletic before spending the past three seasons at Sunderland.
McCarthy would not completely rule out a deal for the 31-year-old, but he does not expect Bramble to be a realistic transfer option for Ipswich.
"It's never even crossed my mind," said McCarthy at a press conference.
"I think Titus Bramble will have other options, and probably Premier League options.
"I can't say no, though, can I? That would be a complete lie. What if he came down here and said, 'I love living down here, this is where I come from, what's your budget and what can you offer me? 500 quid, I love it here and I'll come and play'.
"I might consider it then under those circumstances, so if I actually said no I'd be lying.
"But have I spoken to him, his agent or considered it? No, I haven't."
McCarthy also doubted the prospects of West Ham goalkeeper Stephen Henderson and Wolves defender Richard Stearman returning to Ipswich after the duo spent time on loan with the Championship club last season.
The Town boss added: "They're both under contract at their clubs and that kind of makes life difficult because I'm signing Bosmans.
"We'll wait and see. I'll keep looking and, whether it's those two or somebody else, we'll find out."