Championship: Shaun Harvey steps down at Leeds as Salah Nooruddin named chairman
Leeds chief executive Shaun Harvey has stepped down after almost a decade in the role as part of a boardroom shake-up.
Last Updated: 01/07/13 12:05pm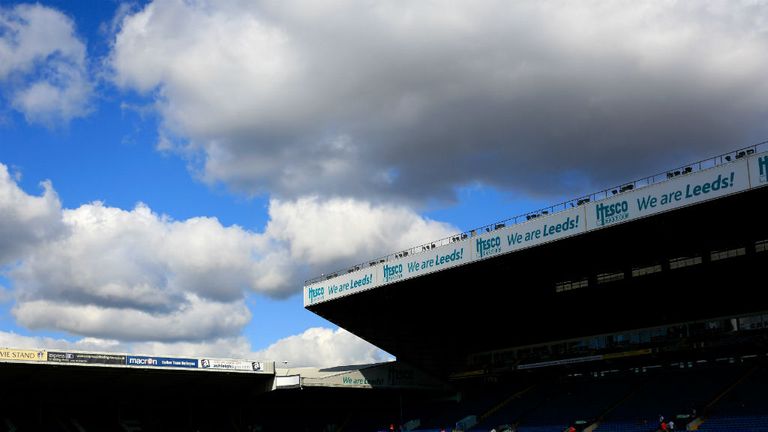 Club owners GFH Capital have announced director Salah Nooruddin will become chairman with David Haigh, deputy chief executive at GFH Capital and instrumental in their takeover of Leeds last December, appointed managing director.
Bahrain-based businessman Nooruddin, who bought 10% of GFH Capital's 100% stake in Leeds in March, moves up from vice-chairman, while Haigh's new role will see him take responsibility for the day-to-day running of the club.
Nooruddin told the Championship club's official website: "We are pleased to welcome David Haigh to his new role.
"He and I will continue to work with the rest of the board, the management team, Brian McDermott and his team to build the foundations on and off the pitch of a successful future for Leeds United.
"At the same time we extend our thanks to Shaun for his services to the club over the past nine years, Shaun will remain as a director of the club to offer us his considerable footballing experience.
"He has always given strong leadership to the football club in what have been often been challenging times."
Haigh, born and raised in Cornwall but a long-time Leeds supporter, said: "I look forward to my new role and continuing to work with everyone at the club to help create, with the support of the owners, the long term and sustainable success which Leeds United's great past merits.
"We are at a time in the development of the club when we have to balance immediate ambition against our long term strategy for success.
"We have an excellent manager in Brian McDermott and I'm confident that by working as a team we can achieve our aims."