Nottingham Forest's second bid for Jason Holt has been turned down by Hearts
Hearts have confirmed they have rejected a second bid for midfielder Jason Holt from Nottingham Forest.
Last Updated: 12/07/13 3:17pm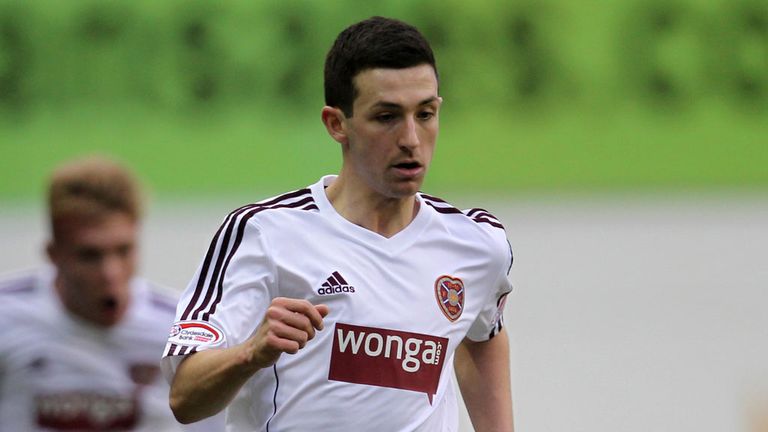 Supporters of Hearts have generated more than £750,000 since the club were placed in administration in June - mainly through season-ticket sales.
And Hearts managing director David Southern insists the Tynecastle outfit can hold out for a better deal on players as Gary Locke looks to keep his pool together.
Southern said: "It's thanks to the fantastic fundraising efforts of the supporters that we are in a position where we do not have to sell our best talent for below market value.
"Gary Locke has a small squad and will face a challenging season so to rid him of another player, and such a talented one as Jason Holt, would not benefit him or the club as a whole."
Nottingham Forest manager Billy Davies is believed to be looking to strengthen his midfield and clearly thinks the acquisition of Holt would be a big step towards achieving that aim.