Gianfranco Zola says Watford won't be feeling sorry for themselves
Watford manager Gianfranco Zola says his side won't start the season feeling sorry for themselves.
Last Updated: 31/07/13 11:35am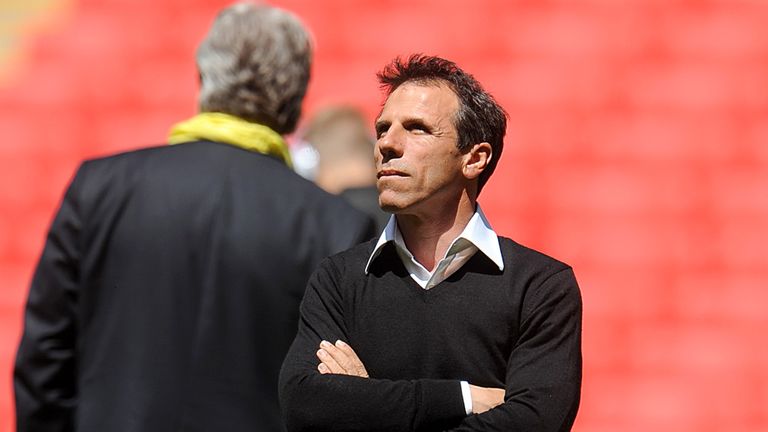 The Vicarage Road outfit suffered heartbreak at the end of last season, losing 1-0 to Crystal Palace in the play-off final. Speaking to the Daily Mirror, Zola says he expects his side to bounce back.
Zola said: "Nobody is feeling sorry for himself and everybody is looking forward to what lies ahead.
"There is only a positive feeling and that is a good basis for the season. I know a lot of people will be looking out for us this year, and that's certainly a disadvantage, but in my opinion we have a stronger team now."
Questions have also been raised about Zola's selection policy and his decision last season to sign a number of foreign players on loan.
But the Italian says he will play the players he thinks are best suited to his tactics, whatever their nationality.
He added: "If an English player is better than a foreign player in his position, he'll be in my team.
"My team has never been about you being English and me being Italian.
"It's about how well you can handle the physical and technical demands on the pitch and we are going to take the Watford badge forward."