Championship: Huddersfield defender Anthony Gerrard relishing new role
Huddersfield defender Anthony Gerrard is relishing his role this season in a new formation under manager Mark Robins.
Last Updated: 21/08/13 1:15pm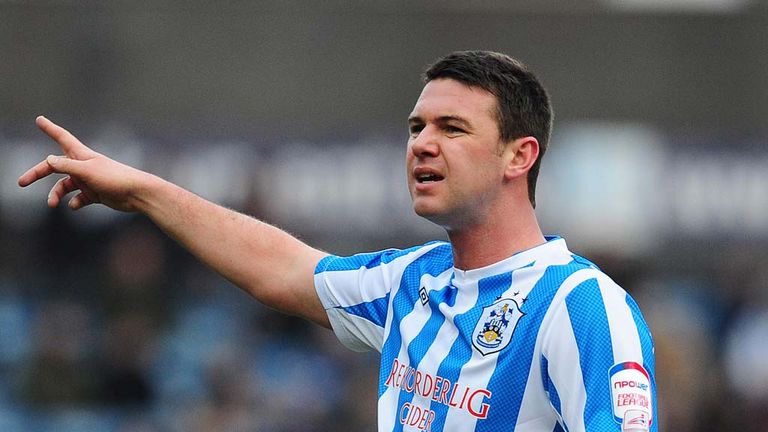 Gerrard has operated at the heart of a three-man defence in recent matches after overcoming a calf injury that prevented him from playing in any pre-season friendlies as Robins has opted for a five-man midfield.
"I'm getting a lot more of the ball, but you also have to cover a lot more of the pitch when the wing-backs push on," Gerrard told the club's official website.
"We're fit enough to do that and the players have shown they are more than capable of adapting to the shape.
"The more we pass it, the more we control the game, which lets us control our own destiny. Being in possession reduces the amount of chasing you do off the ball and that improves your concentration.
"We're trying to build through the phases of the pitch this year. Last year I think we opted for route one a little too much, which wasn't ideal.
"I don't think any footballer likes to play that way. I think we're doing things the right way this year and more positives are to come."
Town secured their first league win of the campaign at Millwall last weekend and will look to register their first home win in the Sky Bet Championship this season against newly-promoted Bournemouth on Saturday.