Harry Redknapp happy with QPR's performance at Bolton
Harry Redknapp says he is pleased with QPR's start to the Championship season after a hard-fought 1-0 win at Bolton.
Last Updated: 25/08/13 11:31am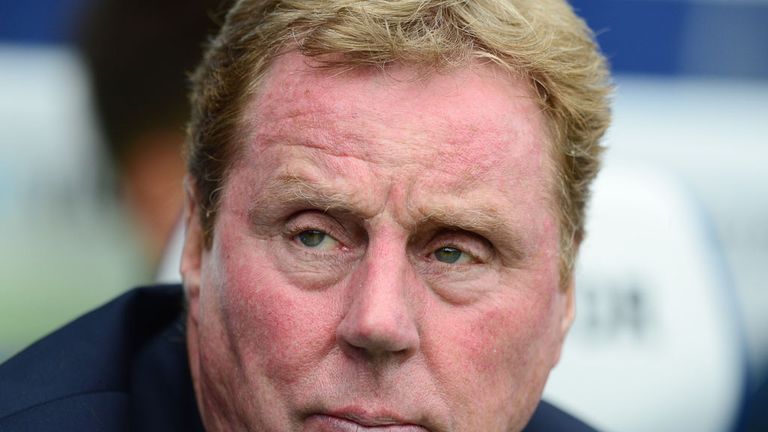 Andrew Johnson scored the winner early on in the second half after QPR had previously struggled to find the breakthrough.
"When we come here, it's never easy. The dressing room, I think that's the key. There's a new feel around the place," said Redknapp after the game.
"Lots of lads have gone, some of them good players, obviously, who didn't want to be here. But we've brought people in, Richard Dunne, Karl Henry, who have come into the club, four or five other lads as well, Danny Simpson, have all come in and done fantastically.
"The way they set up with the diamond, their space was always going to be able to afford that space.
"Clint (Hill) has done fantastically, he's a central defender, a great professional performance from him. Great play, great ball in (for the goal). I thought he was Leighton Baines the way he bombed there!
"We said before the game, all our space was going to be wide, it's what we did with it when we got in those positions.
"First half, we put it out to Danny an awful lot. He got it and hung a ball in that suited their two big central defenders and they headed the ball away. I knew we had to be more creative than that, and it is something we need to work on.
"It's different, that cross there (for the goal), it's gone in behind."
Redknapp also said that experience of playing in the Championship is important if QPR want to get promoted: "I think that's important that they know the league.
"Richard Dunne, Robert Green, Nedum Onuoha, I thought they were excellent today.
"The year I had Portsmouth in the Championship, we got off to a good start and we were back up within a year. You're going to have your blips, but we are an improving team and we've got a chairman who is ambitious."
The former Spurs manager spoke about which parts of the team he wanted to strengthen: "We're still looking improve if we can, we've just signed Matty Phillips from Blackpool and he's a good player. We like to play with wide men, and I think we will use those tactics.
"We've got a top class keeper. Also got the lad (Brian) Murphy on the bench, who's a good keeper, and we've also got Julio Cesar, who's the Brazilian national goalkeeper! So it's not too shabby, we're well off there."