Championship: Leeds striker Matt Smith backs club to recover from Burnley defeat
Leeds striker Matt Smith is confident they can bounce back quickly from their disappointing 2-1 home defeat to Burnley.
Last Updated: 23/09/13 2:05pm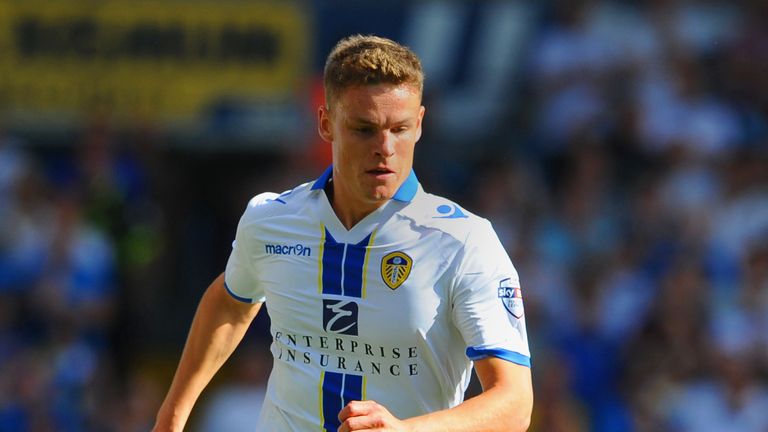 Leeds were out-fought and out-played during the first 45 minutes by Burnley, who climbed into second place in the table after their 2-1 win, but striker Smith felt Brian McDermott's side were unlucky not to salvage a point following an improved second-half display.
When asked for his post-match verdict, goalscorer Smith said: "Just disappointed. Firstly, with the result. We left ourselves with a big uphill battle after the first half by conceding two sloppy goals.
"We started to show a bit more bottle after that and certainly towards the latter part of the game I think there was only one team that was going to do anything in front of goal and that was us.
"We were unlucky maybe not to have nicked a point. I thought when the goal went in we'd probably get a second, but it wasn't to be. The first-half performance probably killed us.
"But we're a very honest bunch. There's no big-time Charlies or egos in the team, we always give our all for the team, which is the main thing and we'll go again."
Smith, who headed Leeds back into the game with 11 minutes remaining shortly after replacing Luke Varney, said boss McDermott was disappointed with his players during the interval.
Smith added: "He put his opinion across to us which was we were getting out-battled, which anyone probably watching the game would say that was the case.
"They set up 4-4-2 and were honest, hard-working as a team and very physical and I think maybe we didn't match that which is why we came in two goals down.
"Obviously he was disappointed from that point of view and said 'go out and show some character' which I think we did do.
"But we were unlucky maybe not to nick a point and we'll roll up our sleeves and go again."
Leeds play at Newcastle on Wednesday night in the third round of the Capital One Cup.