Transfer news: Leicester's Sean St Ledger may be sent out on loan
Leicester City defender Sean St Ledger says he has been told that he can go out on loan after regaining his fitness.
Last Updated: 11/10/13 11:30am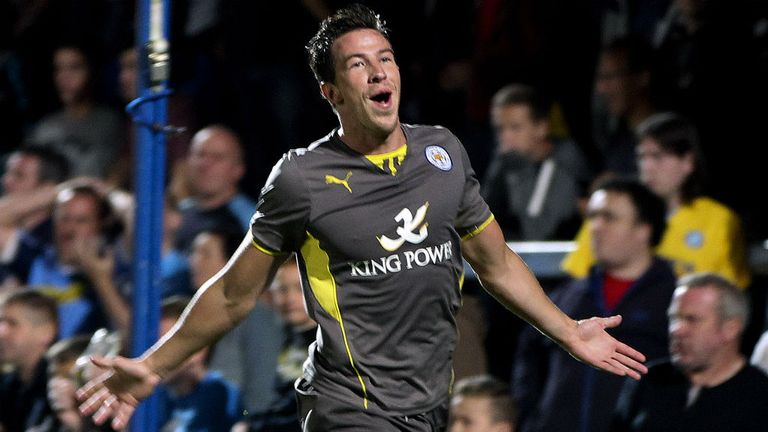 The Republic of Ireland centre-back has recovered from a knee problem he suffered in August but has had to wait for a way back in due to Leicester's good form.
He is determined to push for a recall with his efforts in training, while he may also have to consider a short stint elsewhere.
"I've been fit for a couple of weeks," St Ledger said in the Leicester Mercury.
"I have not been involved because Leicester have been doing very well. Now I want to force my way back in.
"We've got a few centre-halves but the two there have done very well. It's just a case of training and seeing if I can get my chance.
"They said I can go out on loan, so we'll just have to wait and see what happens."
St Ledger's immediate focus is on Republic of Ireland's World Cup qualifier away to Germany on Friday, and he is happy to have been called by interim manager Noel King.
"I was desperate to come over," he said.
"Noel rang me and asked me how my fitness was and I said, 'Yeah I'm good'.
"There are two places and, if I work hard this week in training, I'll hopefully get a start.
"You want to be involved as a footballer. I've missed quite a lot of games in this group, which has been disappointing.
"Hopefully this is the end of my injuries and I can move forward. I've not played much in the last three years."