Championship: Leeds striker Matt Smith believes he's a better player than he was at Oldham
Leeds striker Matt Smith believes he is already a better player than the one who joined the club from Oldham.
Last Updated: 07/11/13 11:50am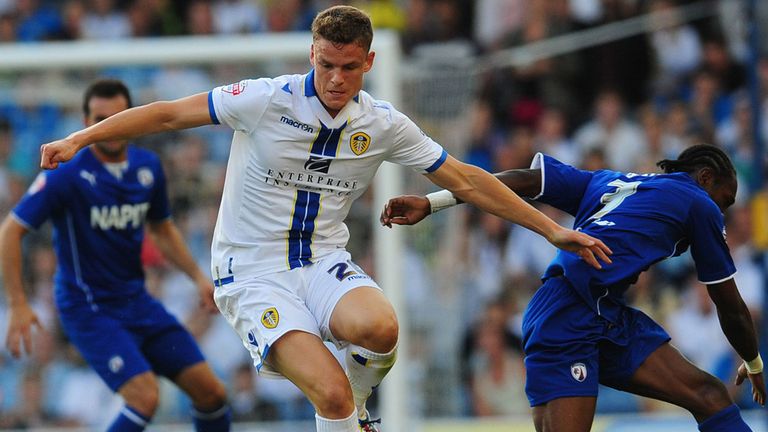 The 6ft 6in forward has been labelled as one-dimensional since bursting on to the scene with match-winning goals in Oldham's FA Cup win over Liverpool last season.
Smith, 24, also scored in the following round against Everton and again in the replay defeat at Goodison Park, with those goals earning him a two-year deal with Leeds in June.
"I'm more mobile than I was at Oldham," Smith said. "There's definitely more to come from me.
"My endurance over the 90 minutes and the tempo of my game.
"My passing and my touch has improved with playing with better players.
"But it's an all-round thing. My aerial ability is a big part of my game, something I thrive on.
"That's how I look to impose myself on games and lately that's working for me.
"But I'm constantly trying to brush up all the rough edges of my game, I can be a good player."
Smith, who had been linked with a move to Blackburn before opting for Elland Road, has scored five goals in 14 appearances this season and has started in Leeds' last three matches.
"I'm a hard worker, I'm pretty relentless in that way," he added.
"I'll strive to be the best player I can be. I know I'm by no means the finished article but seeing improvements is pleasing from a personal point of view.
"It's my second professional club. Oldham has a lot of history but, in terms of the fanbase and the size of the club, you can't really compare it with Leeds.
"You can put it up there with the top five or six clubs in the country."