Bournemouth boss Eddie Howe expects more young talent to emerge
Bournemouth manager Eddie Howe is confident that the club's academy will continue delivering 'exceptional talents'.
Last Updated: 13/11/13 5:42pm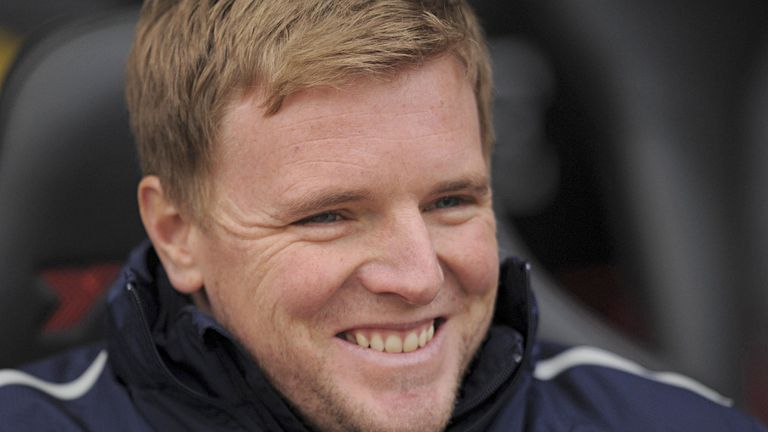 Howe, a product of the academy himself, admitted that the club's meteoric rise from League 2 has stifled some young players from breaking through into the first team.
He told the Daily Echo: "If we were still in League 2 I would imagine a lot more players who have come through the ranks to possibly the first team.
"But as we are at Championship level, it is only really the exceptional talents who are going to get through.
"The challenge is to keep bringing through players but it gets more difficult to produce for your first team because the level is a lot higher."
Howe also spoke about Southampton's former Bournemouth youngster Adam Lallana, who was recently called up to the England squad that will face Chile and Germany.
He added: "You look at Adam Lallana, who was with us until he was 12 and how well is he doing in the Premier League with Southampton.
"All the people that work with the young lads in the centre of excellence should take a lot of pride in that and we hope to produce more.
"We look very fondly on all the players we develop so we take pride in the fact both Danny (Ings) and Sam (Vokes) are scoring goals and doing well at Championship level, as we do with other players."