Championship: Doncaster complete takeover of Doncaster Dons Rugby League Club
Doncaster Rovers have announced the completion of their takeover of the Doncaster Dons Rugby League Club.
Last Updated: 20/11/13 6:47pm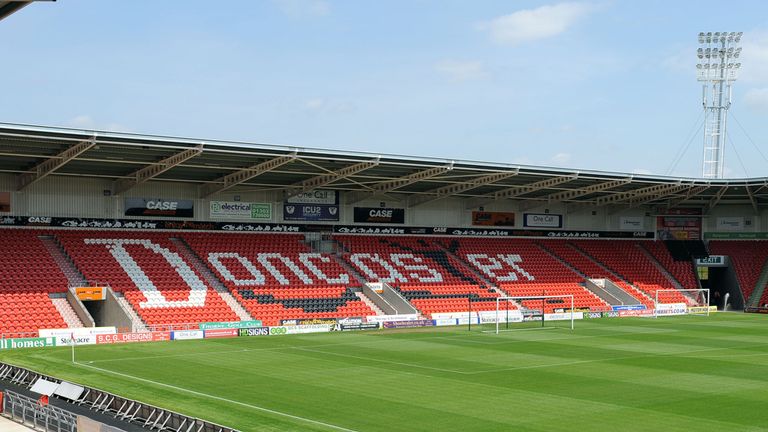 Rovers have purchased the Dons from co-owners Carl Hall and Steve Scholes for an undisclosed fee.
Hall will remain as general manager of the rugby club who, like the football team, also play their home games at the Keepmoat Stadium.
Rovers chief executive Gavin Baldwin described the deal as "a key milestone" for sport in the town.
"The Dons are a well-run club and are ready for growth and I am confident that we can help them achieve their potential," said Baldwin.
"Bringing the two clubs together is a fantastic opportunity to build on Rovers' strong links with Doncaster residents and create a thriving sporting community.
"This is an exciting day for both clubs and a key milestone for sport in Doncaster.
"The takeover will create immediate revenue streams for the stadium and I would like to reassure our loyal supporters that the Dons will have no negative impact on funds available for Doncaster Rovers, the initial cost was funded separately by the owners."
The Sporting Club model has been a long-term vision of Baldwin's, whose job is to maximise revenue at the Keepmoat Stadium.
Intriguingly, it is also a vision shared by Irish-led consortium Sequentia Capital who are in takeover talks themselves with the football club.