Championship: Applications flood in for Sheffield Wednesday job
Milan Mandaric says he has already received around 60 applications for the vacant Sheffield Wednesday job.
Last Updated: 03/12/13 8:31am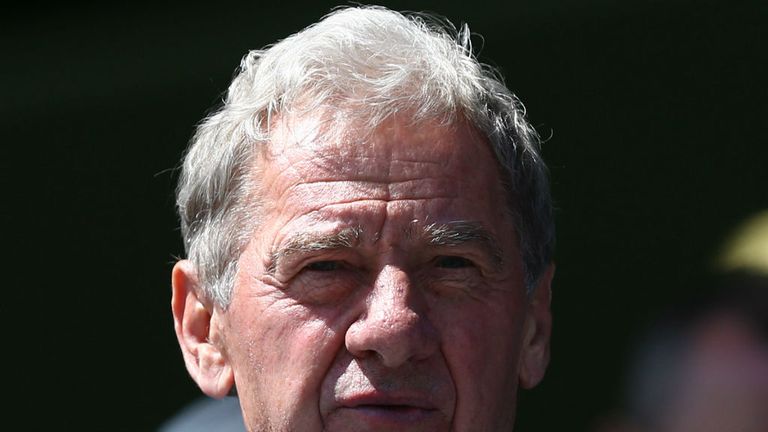 Jones' tenure as Owls chief was brought to an end on Sunday after their Championship defeat at Blackpool.
Mandaric insists the decision to dispense with Jones was a difficult one, but he says he had to make it.
"At this point, we have 59 candidates and I can't say any names at this time. We will take some time. It is a very difficult decision that had to be made, Dave Jones was a good man and a good friend but it is a difficult time," he told Sky Sports News.
"He helped us get promoted from League One, but results meant I had to do my duty as a chairman and what is best as a club.
"I have to do what a chairman has to do. When you are in the danger zone, I have a duty to our supporters."
Mandaric insists that the club do not believe they are destined for relegation, despite being second from bottom and some five points adrift of safety.
"It is a very competitive league so I don't rule anything out, we have a good bunch of players here and I think we have to do our job," he said.
Mandaric says that, in 24 hours, Wednesday have had a huge number of applicants.
"50 to 60 applications," he said.
"It is a massive club, with tremendous supporters who love their club and they deserve a lot better.
"We are a looking for the person with the winning attitude. We have a good squad of players and we need to elevate them. Of course, he has to be a good coach as well as a man manager, and hopefully we can find that person very quickly."
Sky Sports understands that Rotherham manager Steve Evans is one person on Wednesday's radar and that an approach has been made to their Yorkshire neighbours to talk to him.