Watford manager Gianfranco Zola says reports of corruption have made him feel 'sick'
Watford boss Gianfranco Zola says those involved in football need to protect the game, following reports of spot-fixing.
Last Updated: 11/12/13 2:42pm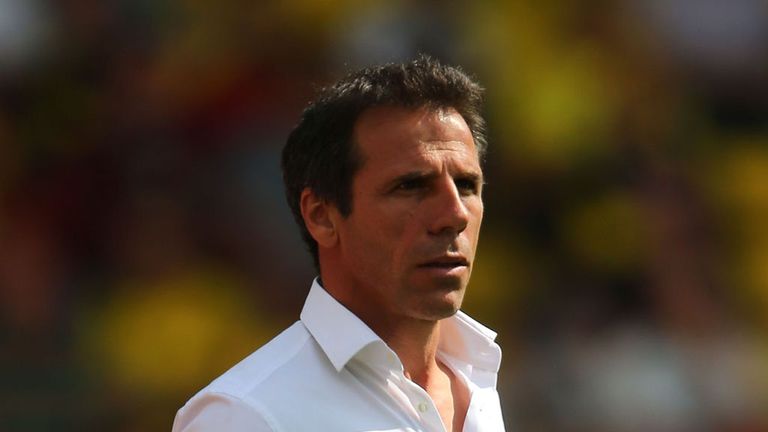 Six people have been questioned by police in relation to a series of corruption allegations, including Blackburn Rovers striker DJ Campbell.
The reports have angered Zola, and the Italian believes that everyone in the sport has a responsibility to eradicate corruption.
"It makes me sick. If you love this game then you don't want to see these things but it happens everywhere - it happened in Italy, in this country and other countries," he told the Watford Observer.
"It is our responsibility to protect the game and make it the way we want. We have a responsibility to kill off those things to make it better.
He added: "In sport it is the worst thing that can happen and I can only be hard on that. I believe the majority of the players and professionals feel the same.
"Unfortunately you do get bad people and we need to make sure we protect football because that is the way we love it."