Transfer latest: Wigan boss hopeful of retaining Manchester United loanee Nick Powell
Uwe Rosler hopes a heart-to-heart with Nick Powell will persuade the loanee from Manchester United to remain with Wigan.
Last Updated: 19/12/13 11:46am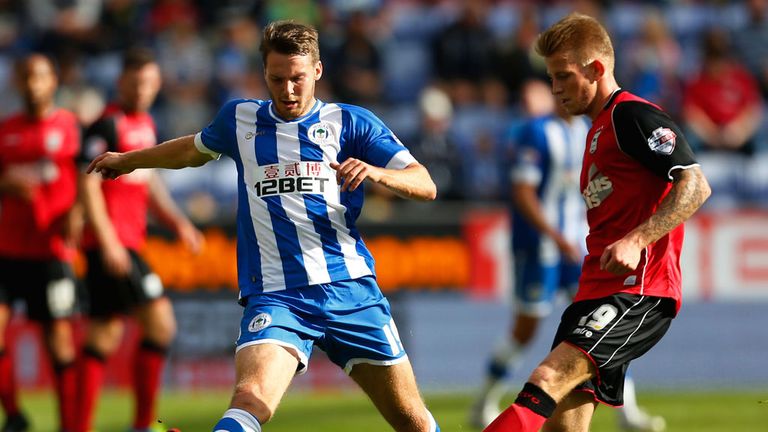 Powell is on a season-long loan with Latics, where he has scored half a dozen goals, including Sunday's innovative overhead kick against Bolton.
Such form has led to the train of thought that the 19-year-old would be better off being recalled by United boss David Moyes and sent out on loan to another Premier League club to further his development.
Rosler, however, has tried to persuade both Moyes and Powell that he can continue to grow under his guidance.
"I have spoken to Manchester United, David informed me what is going on and I am fully in the picture," said the Latics boss.
"We agreed in the days to come we will have more talks and I'm very happy that we had that conversation. I know what he's thinking, I know a little what Manchester United thinks.
"In addition to that we've also contacted Nick's agent and I had a good long talk with Nick myself. We have all corners covered.
"All the talks I had were quite positive but in football you never know, we have to see now. I'm not stressed, I did what I could to speak to all parties involved and I'm keeping the dialogue up."