Transfer News: Sean Dyche thinks Burnley will keep striker Danny Ings
Burnley boss Sean Dyche insists that he does not have to sell star striker Danny Ings in January.
Last Updated: 07/01/14 2:36pm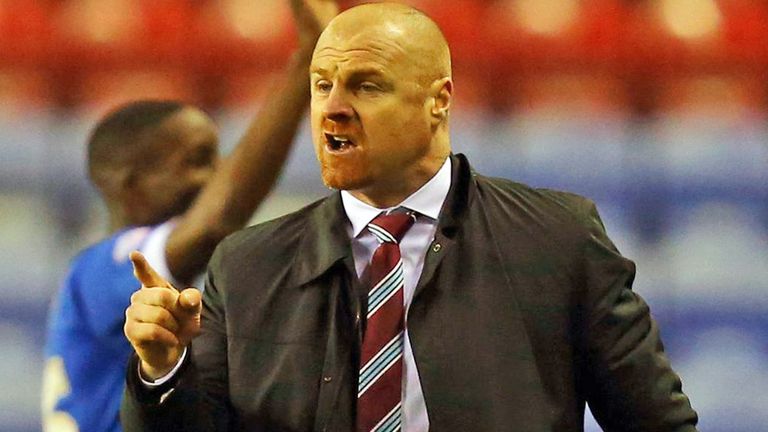 Having sold Charlie Austin to Queens Park Rangers on the eve of the new season, Dyche says Burnley are on a sound financial footing.
A host of Premier League clubs are being linked with Ings, who has 19 goals to his name this term, but Dyche insists that he is looking to keep hold as Burnley mount a promotion bid.
"The club have made the financial position clear but they've also made clear that we're solid financially," Dyche told the Lancashire Evening Telegraph.
"We haven't got bucket loads of money to spend, which is why we carry a small squad, but we're in a solid position so I think there are some wise men who run the club and they'll deal with the situation as appropriate if and when.
"But there have been no calls to me."
On Ings he added: "I don't worry about any of that sort of stuff because how can I do anything about it - if someone wishes to make a big offer it's their prerogative."
Dyche says he is delighted with how Ings has developed as a player this term.
"There were a lot of questions last season over the use of him, where he was playing, it's all part of his development. He played wide, he played inside, as a number 10. He's certainly playing with freedom, that's definitely what we offer him," said Dyche.
"People say we play an old fashioned 4-4-2. I'd like to see him as an old fashioned player, he's not like the ones I used to clod-hop and nudge and smash and get smashed. I don't remember too many of him around!
"He's a very good player, he's learning and he's got a great desire to learn."