Bournemouth striker Wes Thomas expected to move on as Eddie Howe receives enquiries
Bournemouth boss Eddie Howe is ready to let Wes Thomas decide his future and a number of clubs have been in contact.
Last Updated: 03/01/14 9:51pm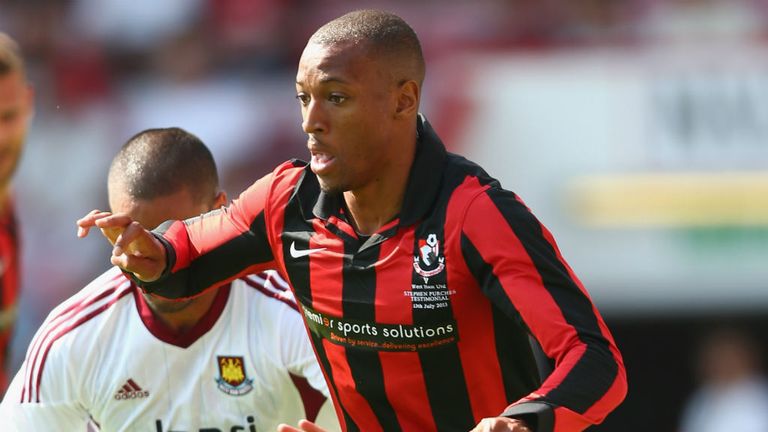 Thomas will be out of contract at the end of the season and, having lost his place as a regular starter, has already been told that he will not be offered a new deal.
Howe understands that the 26-year-old is keen to get his career back on track and says there has already been significant interest.
"Wes has six months left on his deal here and has a desire to play regular football," Howe told the Bournemouth Daily Echo.
"At the moment, I can't offer him that guarantee and, because of where he is with his contract situation, I think he will probably move, whether on loan or permanently.
"It has been difficult to get him much game-time due to the form of our front players. Wes will feel he needs to earn himself a new contract at the end of this season and, unfortunately, that will not be with us.
"We have had a number of clubs contacting us regarding his availability and although things will have to be agreed with us, it will be very much up to Wes to decide where his future lies."
Swindon Town have been linked with a move for Thomas, as well as a number of other League One clubs and a couple in the Championship.