Sky Bet Championship: Milan Mandaric quiet on Stuart Gray's role at Sheffield Wednesday
Sheffield Wednesday Milan Mandaric remained coy on Stuart Gray's position after their 6-0 demolition of Leeds.
Last Updated: 11/01/14 7:56pm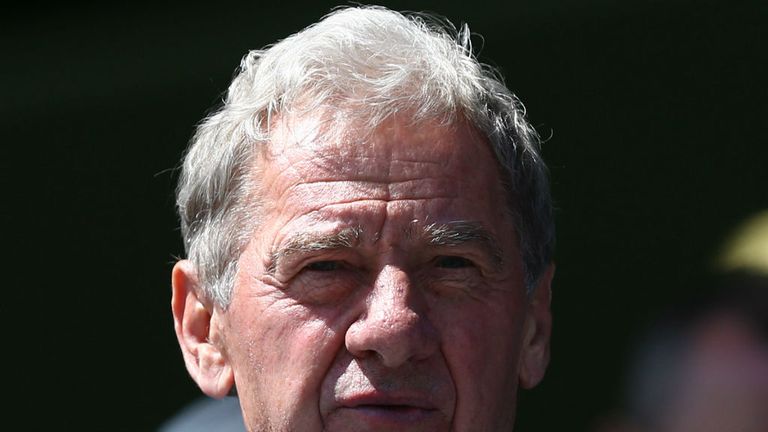 Wednesday dominated their Yorkshire rivals in a display that saw the Owls run in six goals from five different scorers against their opponents who finished with 10 men.
Despite being delighted with the performance, Mandaric kept his cards close to his chest when asked about the vacant managerial position at the club and whether caretaker boss Stuart Gray had the job.
He said: "We have some very, very talented players, unfortunately they didn't play like a team at the start of the season, but since Stuart took over he reorganised everything and today is a demonstration of what they're able to do and I'm so happy that we were able to finally give a reward to our supporters.
"Stuart is a good man and there is no rush or pressure on him or me, or on anyone else. He's doing his job and over the next few days we will sit down and work it out.
"Does he deserve it? We all know that he deserves it, he's a good man and a good coach but it's still not done," he added. "Whoever comes in they will be walking into a good, stable club."
However, the Owls chairman was quick to dismiss rumours of any potential talks taking place to bring in a new owner.
He said: "Of course there is speculation about takeovers but I have said to the supporters I would leave this club in better shape than when I came in.
"One day if somebody comes in to speed up where this club needs to go and should go, I will be very happy to step down, but I want to make sure I leave this club in the hands of someone who will do a proper job."