Championship: Blackpool fans "unanimous" in their support to sack Paul Ince
Blackpool supporters were "absolutely unanimous" in their desire to see Paul Ince leave Bloomfield Road.
Last Updated: 23/01/14 11:39am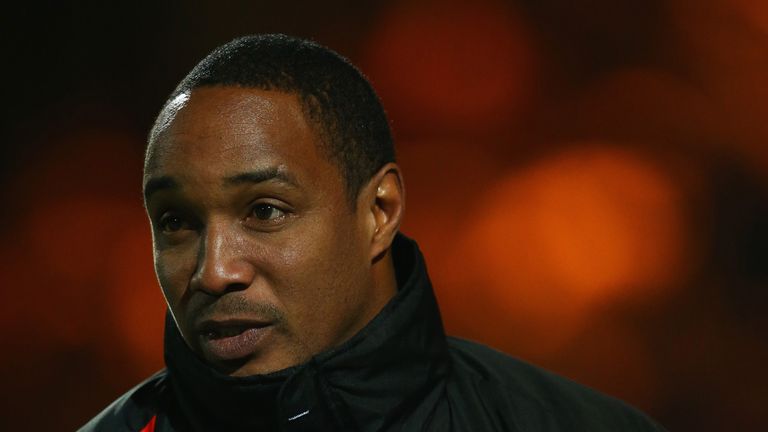 The Seasiders this week made the decision to move on from Ince, who was axed along with assistants Steve Thompson and Alex Rae on Tuesday, following a run of nine defeats in 10 games.
The club's chairman Karl Oyston revealed on Wednesday that Ince had been sacked after failing to provide a list of potential transfer targets on Monday, hours after he appeared to have saved his job following crisis talks with Oyston on Sunday.
The Blackpool Supporters Association (BSA) had held their own emergency meeting on Monday night and after penning an open letter to Oyston in the aftermath which claimed Ince's position had become untenable, the fans soon got their wish.
"It was absolutely unanimous - everybody wanted Paul Ince to leave the club," said Glenn Bowley, chairman of the BSA.
"You should never get personal but everybody there felt we would have a better chance of improving and getting out of this poor run that we're on if Paul Ince wasn't the manager."
Oyston himself has often come under fire from fans for an apparent reluctance to dip into the transfer market yet, in explaining his decision to fire Ince, he claimed that Bowley's letter had played a part.
The latter added: "Ultimately the chairman, probably like most other chairmen, will do what they want to do.
"But if that letter that we sent has helped and assisted in his thought-process and ultimately in the decision to make that change then yes, that obviously is pleasing.
"I think the test of the chairman now is we are in a mess; we've not won for 10 games, we've hardly got any players and we've now got no manager, assistant manager or coach. The challenge for the chairman now is to put those things right."
The Tangerines' squad has been so depleted in recent weeks that youth-team players have had to make up the numbers on the bench, only hours after they have already played.
Former Scotland captain and current Blackpool midfielder Barry Ferguson will take training on Thursday but, with the transfer window due to close next Friday, Oyston may have to act swiftly when deciding who should fill the managerial vacancy to accelerate the process of recruiting players.
"Time is running out," said Bowley.
"Yes, we can go and bring in loan players but we need some quality players bringing in to the squad. We've obviously got the money - there's money in the club because of our Premier League windfall - and we had a number of players on loan that have gone back. So from that point of view that shouldn't be a problem.
"But it's absolutely imperative that he makes some big decisions and gets them made as soon as possible. Either find a manager or agree that Barry Ferguson is going to be the man for now and back that person and get back on track."