Championship: Paul Ince hits back over Blackpool axe by text message
Paul Ince has hit back at Blackpool following his dismissal this week by text message.
Last Updated: 23/01/14 6:44pm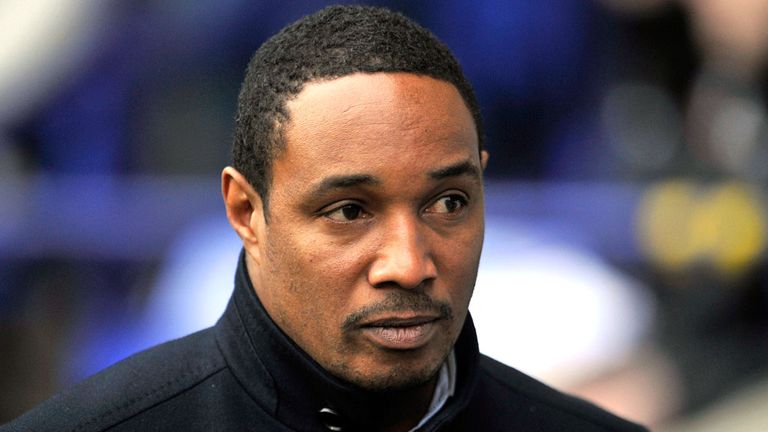 Ince was notified of chairman Karl Oyston's decision via text message as he was away studying for his coaching licence at St George's Park.
But while the means by which Oyston delivered the news has rankled with the former England international, so too has the chief's claim that Ince had failed to draw up a list of transfer targets.
Through a statement released by the League Managers' Association, Ince said: "It was deeply disappointing to have been notified that my contract was to be terminated via text message after a lengthy meeting with the club chairman on Sunday, where no indication was given that any of the coaching staff, myself included, were going to lose their jobs.
"It is true that I was at St George's Park this week as I am completing the final phase of the Uefa Pro Licence, which I have been working towards over the past two years. As a result, I had arranged for both (assistants) Alex Rae and Steve Thompson to oversee matters at Blackpool's training ground.
"It also disappoints me that I have been accused of failing to produce a transfer target list. Whilst recent results have been of concern, especially after we enjoyed the best start to a season in Blackpool's history, we had identified key targets in the January transfer window to improve the squad as a result of injuries to key players and the loss of four loan players who returned to their parent clubs.
"Having joined in difficult circumstances when we were fighting relegation, it was great to have retained the club's Championship status and then make such a positive start to the season after losing several senior players over the summer.
"After starting the new campaign with just 18 players available, and then losing some key members of the squad over the Christmas period to injury, it was clear we needed to strengthen to ultimately improve results and that is what we were actively trying to achieve.
"I enjoyed working with the chairman during my time in charge. We had a very good professional relationship so it is with sadness to have been relieved of my managerial duties, and the manner in which I was informed of my dismissal was particularly disappointing.
"I would like to thank the staff who have assisted me in every possible way, the players for their great efforts and the fans for the support they've given me during my time in charge. I wish everyone connected with the club the very best for the future."
Oyston, speaking earlier this week to Sky Sports News, admitted a 2-0 defeat at Barnsley - the club's ninth loss in 10 matches - had heightened his concern and insisted he had tried in vain to contact Ince and his team.
"Following a meeting on Sunday, I told them in no uncertain terms that things had to change. Paul promptly went off on a coaching course and I heard nothing from Alex (Rae) or Steve Thompson.
"We couldn't get hold of Paul so we relayed the message that we had decided to make a change and obviously informed him in writing.
"I don't want to get into mud-slinging. It's a case of priorities and I'd have liked our management team to have placed player recruitment as their priority. We all agreed that was the only way of arresting our slide.
"I wasn't made aware by Paul that he was going on a coaching course and would be disappearing off the face of the earth for two days. I was disappointed about that - primarily about not being told and more disappointed that I didn't receive the (transfer) list from either of his two assistants."
Midfielder Barry Ferguson has been placed in temporary charge of the Seasiders.