British consortium to rival Massimo Cellino for Leeds ownership
Leeds' owners are understood to be set to open talks with a rival consortium to Italian businessman Massimo Cellino.
Last Updated: 04/02/14 11:03pm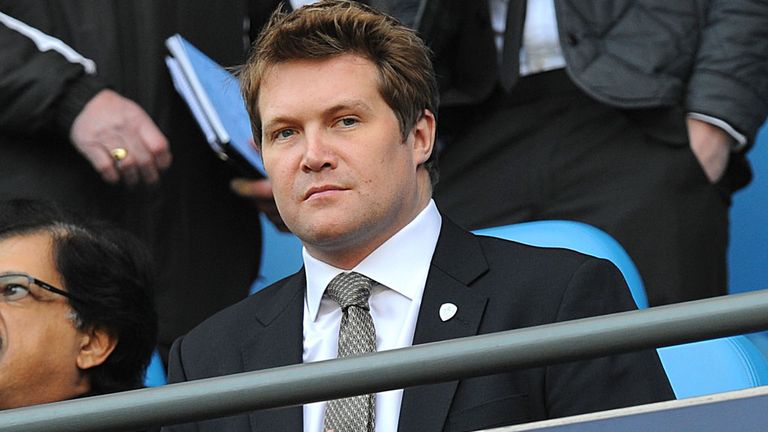 Gulf Finance House Capital agreed a deal in principle to sell a 75% stake in United to Cellino's company, Eleonora Sports Ltd, on Friday.
This sparked a chaotic 48 hours at the club, which included a failed attempt to sack manager Brian McDermott via a phone call made by a lawyer believed to be operating under Cellino's instruction.
Having stayed away from Leeds' 5-1 derby win over Huddersfield at Elland Road at the weekend, McDermott returned to work on Monday but was unable to offer any clarity on the takeover speculation at a press conference.
However, it is now understood that Sport Capital, whose proposed deal to buy the club collapsed last week, are understood to have joined forces with a second British consortium, Together Leeds.
The Sport Capital group originally included Leeds' current managing director David Haigh and the MD of the club's sponsor Enterprise Insurance, Amdrew Flowers.
They agreed to buy a controlling stake in the club in November last year but after a two-month exclusivity period the deal fell through, with Haigh admitting that some of the consortium's backers "ultimately didn't feel able to deliver the financial backing we had hoped was agreed to take the club forward".
Together Leeds, which includes former Manchester United director Mike Farnan and ex-Hull chairman Adam Pearson, who left his position as commercial director at Elland Road in 2001, had been seeking talks with GFH Capital.
It is understood that Haigh, now representing GFH Capital, and fellow Leeds director Salem Patel are meeting Flowers on Tuesday morning.
Meanwhile, Cellino has warned the club's current owners not to back out of an agreement to sell him the club.
The Miami-based Cagliari owner claims in The Sun that he has already paid for a 75% stake and a deal is complete.
"The money was paid on Friday," he said. "Me and the Bahraini (Leeds chairman Salah Nooruddin), we're serious people. Between us there is no problem, there is a lot going on.
"The Bahraini trusts me and I trust him. He could have done other deals but chose me because I showed I could run a club.
"I'm in Miami so I don't know exactly what's going on now. But I know there was a deal. The only thing is David (Haigh) with this tricky behaviour."
During his press conference on Monday, McDermott reaffirmed his commitment to the club and said he had been given written assurances by GFH Capital regarding the nature of his role.
He admitted that the reaction of fans, who sung his name throughout the win over Huddersfield, had been a major factor is convincing him to return, despite receiving advice from "big people in the game" not to do so.
However, when asked if his position was more secure than it had been on Friday afternoon, he replied: "I've no idea. I can't answer that question."
On the subject of the club's ownership, McDermott added: "What comes in the future, I don't know.
"We're still up in the air. There's still obviously talks (going on), there's rumours about rumours, there's been a lot of speculation about all sorts of things."