Transfer news: QPR boss Harry Redknapp wants to sign West Ham's Ravel Morrison
QPR boss Harry Redknapp is interested in signing West Ham midfielder Ravel Morrison on loan.
Last Updated: 11/02/14 7:47am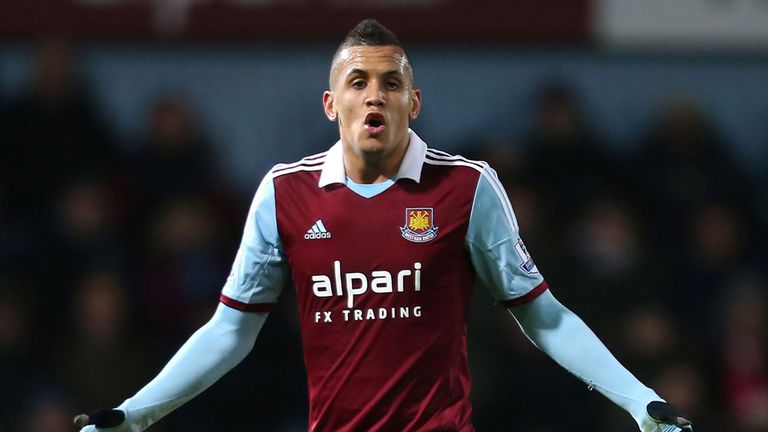 Hammers manager Sam Allardyce has become frustrated with Morrison, who he feels could have played through his recent groin injury and a loan move to a Championship side appears to be a distinct possibility with QPR keen.
Redknapp told Sky Sports News after his side's loss to Derby: "It's a possibility.
"It's been mentioned today but I don't know what the situation with him is. I've been trying to ring Sam (Allardyce) all day, I haven't been able to get hold of him, he's busy I'm sure.
"If they want to loan him out and he'd like to come to us, it's a possibility."
Asked if any agreement would be possible before the visit of Reading to Loftus Road in the Sky Bet Championship on Sunday, Redknapp added: "I don't know where it's come from. I've had newspaper men ringing me today and I just denied it at the moment.
"(But) If he does want to come and they want to loan him out, we'd be interested, for sure. He's a talent, (and) can open doors and make the difference."
The 21-year-old midfielder was a key performer for West Ham earlier in the season and his form led to England Under-21 recognition but injuries and a slump in form have seen his first-team chances restricted.
"Listening to our medical staff, there is no problem that he can carry on - not at all," Allardyce said.
"He says he feels it occasionally. Instead of gritting your teeth and getting on with it... he's not the type.
"Lots and lots of players throughout the country will be playing with a similar type of injury that the medical team say 'you can carry on, it's not a problem'."