Sky Bet Championship: Yeovil boss Gary Johnson annoyed by Watford tactics
Yeovil boss Gary Johnson has revealed his frustration at the nature of his side's goalless home draw with Watford.
Last Updated: 19/02/14 3:14pm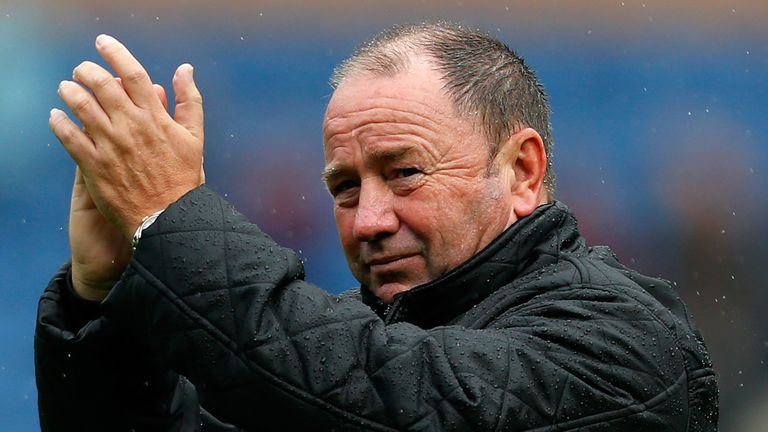 The Glovers were by far the better side in the second half against the tired Hornets, who Johnson believes were keen to slow down the pace of the game in a bid to leave Somerset with a point.
"I don't know whether it is the culture or not, but they were certainly going down," he said. "But that's what happens and you have to deal with that.
"A lot of the game is spent waiting for them to get up off the floor. Sometimes you get a referee that doesn't mind body contact and then other times you get somebody that doesn't like it.
"I thought it was too bitty because I thought the game should have carried on during a few occasions when it was just two men bashing into each other in a very important game, as opposed to a foul.
"That is how it was. We wanted to keep the tempo towards the end there.
"They wanted to knock the tempo down, but that's credit to us because it didn't look like they were particularly trying to win it.
"They needed to keep in there because we were putting them under pressure.
"Anyway I'm not worried about all of that. I'm just proud of my boys and I'm looking forward to Saturday's game."