Championship: Andy Halliday willing to play anywhere for Blackpool
Andy Halliday has declared that he is "happy" to play in any position for Blackpool.
Last Updated: 19/02/14 4:19pm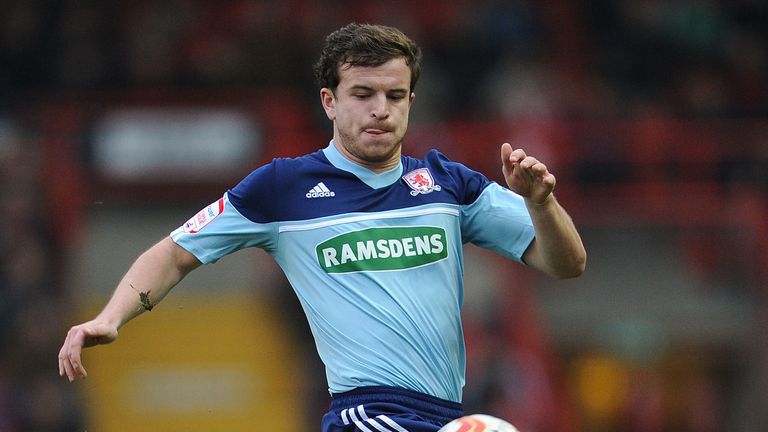 The 22-year-old is a versatile footballer who can feature both as a left winger and as a left-back.
On Saturday against Ipswich Town at Portman Road, Halliday came on for the injured Jack Robinson after just 12 minutes and played in defence.
Halliday, who joined Blackpool on loan from Middlesbrough in January, gave a good account of himself and helped the Seasiders to a 0-0 draw, their first clean sheet of 2014.
"Thankfully I got a couple of early touches when I came on, so it didn't take me long to get up to speed with the game," he told the club's official website.
"It's somewhere I feel comfortable enough to play; I covered there last season for Boro and enjoyed it. Sometimes it can be bad thing, because if you do a good job, people see you as left back.
"We looked very organised and anybody who watched the game could see we were the better team, we just didn't take our chances, but they will come and everyone can see the improvement already.
"I was trying to wind the boys up saying they didn't have any chances after I came on. But I thought we looked solid throughout the team, not just the back four but the full 11.
"I'm happy to help the team out in any way possible and that meant playing in another position, so I'm happy to do that.
"It is something to build on and hopefully we can push forward on Saturday," he added.
"We touched on it that clean sheets were becoming an issue, especially after the start the boys had with the defensive record, so we were happy with that at Ipswich.
"You see it so often in this league, teams that are struggling get one result and it seems to fire them into a run.
"It's hard to say because we haven't won, but the results haven't been bad.
"People wouldn't have given us much of a chance against Nottingham Forest. We've just been unlucky to not get the three points that our performances have deserved."