Sky Bet Championship: Massimo Cellino still waiting to finalise Leeds takeover
Massimo Cellino must wait to complete his takeover of Leeds United as the Football League gathers more information.
Last Updated: 25/02/14 7:09pm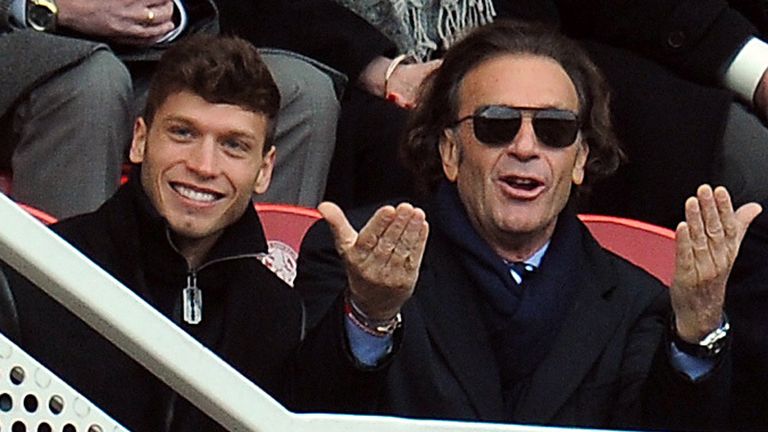 The club's current owners Gulf Finance House Ltd (GFH) confirmed earlier this month that they agreed the sale of the club to Eleonara Sport, owned by Italian Cellino. Cellino will spend £25million to own a 75% share of the Yorkshire outfit.
The Football League met to discuss Cellino's potential buy-out on Tuesday, but have requested more time to rubberstamp the deal as they seek more information on the Miami-based businessman.
In a statement, the Football League said: "The Football League remains in discussions with both the owners and proposed purchasers of Leeds United, regarding the planned change of ownership.
"To date, a significant amount of the requested information has been supplied by GFH and Eleonora Sport, but there are still a number of outstanding matters that will require further submissions from the two parties.
"The board of the Football League is next scheduled to meet on March 13 where it will receive an update on the matter from the League's executive, unless all the remaining issues can be resolved satisfactorily in advance of this date."
Cellino has previous convictions from his time in Italy, where he owns Serie A club Cagliari.
Cellino made his first public outing since agreeing to buy the club during Saturday's 0-0 draw against Middlesbrough at the Riverside Stadium.