Championship News: Massimo Cellino staying close to affairs at Leeds
Brian McDermott admits that prospective new owner Massimo Cellino is already taking a close interest in Leeds affairs.
Last Updated: 28/02/14 1:22pm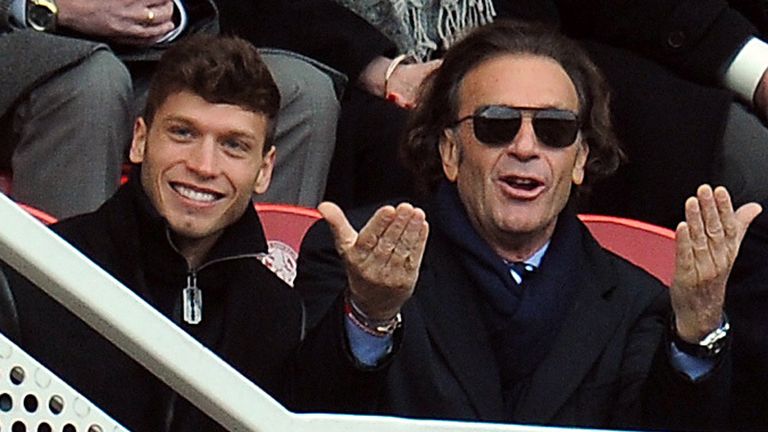 Cellino is still waiting on Football League approval before his takeover of the West Yorkshire outfit can go through.
McDermott has been allowed to bring in the likes of Jack Butland and Connor Wickham in the last week, which is an indication of money being made available to McDermott.
"It's fair to say that Massimo is taking a very close interest," the Leeds boss told the Yorkshire Post.
"We've had conversations and David (Haigh, United's managing director) is taking a close interest on GFH's behalf. But it's fair to say that he (Cellino) is taking an interest - a close interest.
"From Leeds United's point of view, to sign the players we've signed and with the calibre of Jack and Connor, it's got to be exciting looking forward. I'm really happy with that."
McDermott is now looking beyond January, when Cellino sacked him only to reinstate him 24 hours later.
"It happened, I got through it personally and we got through it as a club," he said.
"Things were said, mistakes have been made on all counts but for me I'm in a good place as far as concentrating on what we have to do goes.
"We've had stuff going on off the pitch which will hopefully calm down but we've signed a couple of really good players and we're moving forward."