Barnsley apologise to fans for behaviour of two of their players at Huddersfield
Barnsley have apologised following heated exchanges between players and fans following their defeat at Huddersfield.
Last Updated: 03/03/14 3:06pm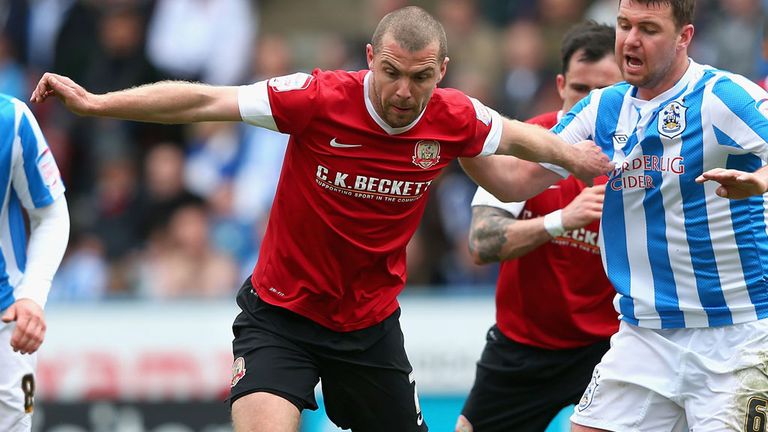 The club launched an investigation into an incident at the John Smith's Stadium when midfielder Stephen Dawson and winger Brek Shea responded to a section of angry supporters.
Barnsley are bottom of the Championship table, with reports describing that
Dawson became involved in a passionate row with one supporter, while American Shea is alleged to have made an offensive gesture with his hand.
A statement issued by the club reads: "Barnsley would like to apologise to its supporters for incidents further to the full-time whistle on Saturday.
"As a club, we do not condone any provocative actions from any of its employees and would like to further apologise for any offence caused.
"Stephen Dawson has apologised unreservedly for his actions and will be making a substantial donation to Barnsley Hospice by way of an apology.
"In relation to an alleged incident concerning Brek Shea: The matter is currently under investigation and a further statement will be made upon Brek's return from international duty.
"Having the backing of our supporters at Barnsley is of paramount importance, especially as we head into the final months of our current campaign.
"Supporters are the lifeblood of the club and are the one constant throughout.
"Once again the club would like to apologise unreservedly for any offence caused and assure supporters such actions will not be repeated."
Dawson added: "Firstly, I would like to apologise for my actions on Saturday.
"My emotions were high and I shouldn't have reacted the way I did.
"I'm really disappointed with what was said to me but I need to be professional enough to take that.
"The fans have paid an awful lot of money to come and see us and, to lose 5-0, I can understand their frustrations and disappointment.
"I can only apologise and assure all the supporters it won't happen again."