Middlesbrough coach Aitor Karanka worried by form
Middlesbrough boss Aitor Karanka admits he has been left 'worried' after their latest defeat and blank in front of goal.
Last Updated: 03/03/14 6:36pm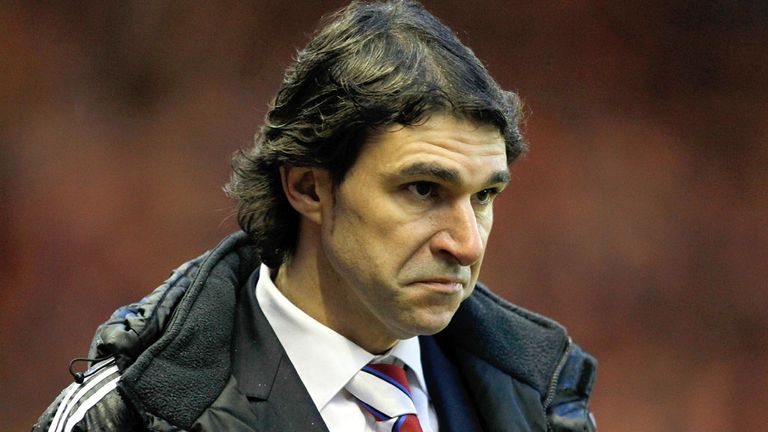 Boro have now gone seven games without a win and nearly 12-hours without scoring a goal - a club record.
Boro lost 1-0 to Sheffield Wednesday on Saturday, although a legitimate goal from Jacob Butterfield was not spotted by the officials as the ball crossed the line but was cleared by the home defence and play went on.
But despite a goal not being given, Karanka admits the performance has left him with a lot of thinking to do.
"I am angry and worried about a lot of things," Karanka admitted.
"I am worried because we didn't play well, we weren't in the game, we didn't score, we had one or two clear chances but we didn't score.
"I am frustrated, I am angry, I am disappointed and I am worried.
"From the kick-off we didn't get into the game.
"We didn't play, we didn't fight and it's the fault of all of us and we need to learn, to work hard in training and get back to winning games."
Karanka also explained his reasoning for not including fit again goalkeeper Jason Steele in his squad - instead opting to give recent recruit Tomas Mejias his debut with Greek Dimi Konstantopoulos on the bench.
"The goalkeeping position is an important position and I've always said the players who train well will be in the team," said Karanka.
"At this moment Tomas is training better than Jason, Dimi is training better than him and he needs to train better and get the position."