Transfer news: Bolton boss Dougie Freedman has back-up plan in summer market
Last Updated: 16/07/14 5:05pm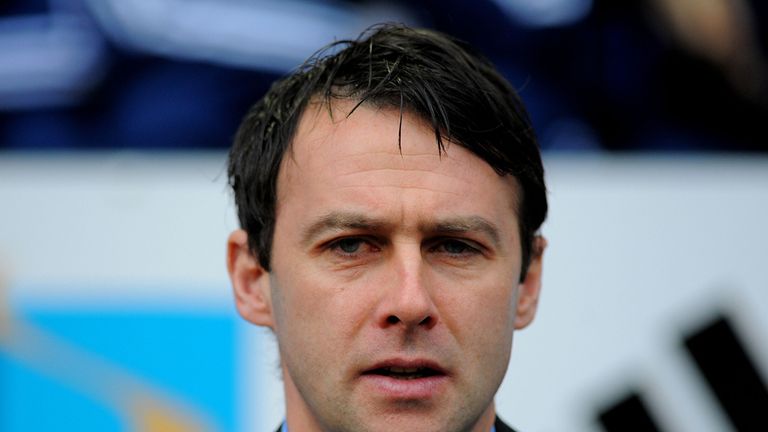 Bolton Wanderers may have missed out on Lukas Jutkiewicz, but boss Dougie Freedman insists he has always had a 'Plan B'.
Freedman had been hoping that a productive loan spell at the Reebok Stadium last season would see Jutkiewicz agree a permanent move from Middlesbrough this summer.
He has, however, been lured away to the Premier League by top flight new boys Burnley.
Bolton are disappointed to have seen a proven goalscorer slip through the net, but Freedman acknowledges that setbacks happen and that you have to be prepared for them.
He told The Bolton News: "I like to think I have demonstrated my signings to the fans.
"I'm frustrated like everyone else – as a coach I think I'm resurrecting too many careers with loans. But, at the same time, I'm proud we coach that way at the club.
I've got another plan and by the time the start of the season comes along I'd like to have another two, possibly three, in the building.
Dougie Freedman
"I have always got a Plan B, and we will move on very quickly.
"Timing isn't always what you want it to be in football. People want players through the door right away and other managers might think otherwise.
"We were interested in Juke but both financially and in terms of balancing our squad, the timing has done us."
Freedman will be wasting no time in turning his attention elsewhere, with there a desire on his part to get as many as three more fresh faces through the door before the start of the season.
He added: "We will move on, we will go again, and we'll go and, hopefully, find someone who can have the same sort of impact as Lukas had for us last season.
"We are very proud to have resurrected his career, or at least that's how I feel, because in the months leading up to him coming here he'd not been performing as he should. We got him going again. He was good for us, we were good for him.
"There was interest in trying to do it on a permanent, we worked on it through the summer, but in the end we lost out to top flight football. I think Premier League football was a big lure.
"We were among a number of clubs – the last I was told was five – who wanted to do something. In the end the timing just didn't sit right financially to put our hand in our pocket.
"But I've got another plan and by the time the start of the season comes along I'd like to have another two, possibly three, in the building."