Blackpool president Valeri Belokon 'really worried' about lack of players
Last Updated: 26/07/14 10:19pm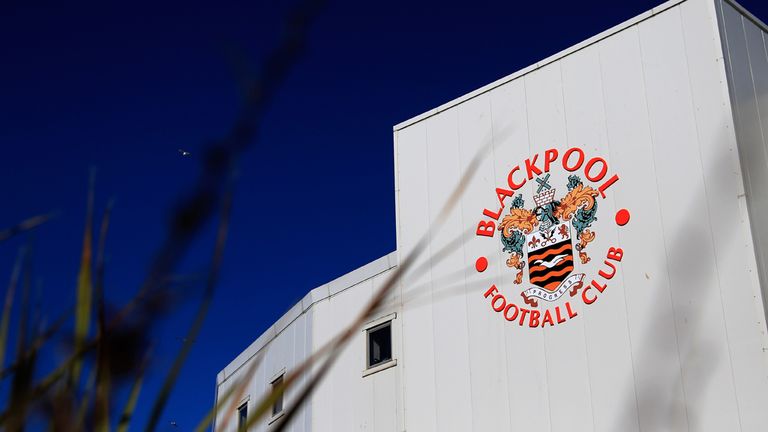 Blackpool president Valeri Belokon has broken his public silence to implore chairman Karl Oyston to immediately increase a squad of just eight players ahead of the new season.
With only 14 days left until the Seasiders kick off their Sky Bet Championship campaign at Nottingham Forest, they are in the farcical situation of having a mere eight professional players on their books and no goalkeeper.
Manager Jose Riga, appointed in mid-June, has signed just two players since arriving at Bloomfield Road and has kept his counsel amid rumblings of a stand-off between him and the unpopular Oyston.
That prompted Belokon to write an open letter to the Oyston family, which was published in a national newspaper on Thursday night, in which the Latvian outlined his "increasing concerns" and demanded their Premier League parachute payments were used to fund new signings.
Belokon followed that up by giving an interview to BBC Radio Lancashire in which he suggested he is prepared to visit Blackpool if his fears are not allayed.
"I am really upset about the situation now," he explained.
"Last season we finished so-so and this year we've started with just eight players so it's really terrible. I've been quiet, I'm always waiting and between the shareholders I try to explain.
"But, at this moment, I cannot be quiet because I'm a fan of Blackpool Football Club and I'm really worried about the situation now.
"Firstly I will write my open letter, then after I will explain through the media, for all supporters, what is my position.
"In this letter I say 'please, please, start the work'. If they start the work it's okay. If not, I continue and I have my plans."
Oyston has a frosty relationship with Blackpool supporters and Belokon has urged the chairman to be more open with them, adding: "I think it is really necessary because football is not just only simple business, it's an environment, there's people around here.
"It's not toys, it's no joke. If you can't work this give somebody, another, who can work this case. I am waiting for a change for the better. I always wait and I think it will be."
Time is running out, though, with Riga still three players short of even fielding a full team at Forest. Belokon admitted he rarely speaks to the Oystons face-to-face but may look to rectify that in the near future.
"I don't visit, yet. Maybe someday it will be a nice surprise but not today," he said.
"I very often go to England. Every time, though, I don't know when I go. It can be really soon, yes, but now I have decided I would like to see this situation; it's very important. Any time I am free I can go immediately to Blackpool."
Riga, who cancelled this weekend's proposed trip to Spain to focus on player recruitment, was dealt a further blow on Friday with the news that goalkeeper Ben Alnwick had signed for Peterborough.
Alnwick had been on trial at Bloomfield Road and started last Saturday's friendly against Penrith. He revealed he was set to sign for the Championship outfit only for Posh to make an 11th-hour approach.
"I've been at Blackpool and I was actually set to sign up there," the keeper told Peterborough's YouTube channel.
"But then when I heard about this at Peterborough it was a no-brainer for me."