Transfer news: Stuart Gray frustrated in Sheffield Wednesday recruitment drive
Last Updated: 30/07/14 5:41pm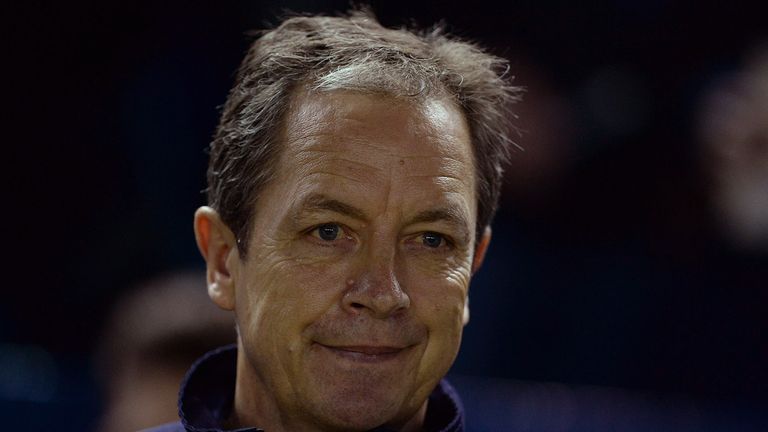 Sheffield Wednesday manager Stuart Gray is still waiting on the 'green light' to bring in new players as his hands are tied by a takeover delay.
Hafiz Mammadov is poised to take the helm at Hillsborough, but is currently being held up by other commercial interests in Azerbaijan.
Until he gains control, no transfer business can be completed.
That is leaving Gray frustrated, as he has top targets ready to put pen to paper.
He hopes the situation will soon be resolved, with it important that Wednesday add before the 2014/15 Sky Bet Championship season gets underway and that quality recruits do not slip through their grasp.
Gray, who has been linked with Leeds United defender Tom Lees among many others, said: "I am pestering the chairman (Milan Mandaric) and Paul Aldridge to allow me to get some players in. They know how important it is to get players in before the Brighton game (August 9).
"We have players teed up. We are just waiting for the nod to say, 'Right, you can go and get these players on board'.
"We have had players in the building who have had medicals and we are just awaiting the green light to get them on board.
"It's frustrating because we have had players lined up before and they couldn't wait and have moved on to other clubs.
"But I am confident we will get more players in before the Brighton game."