Championship: Sheffield Wednesday chairman Milan Mandaric is prepared to give Hafiz Mammadov more time
Last Updated: 08/08/14 3:15pm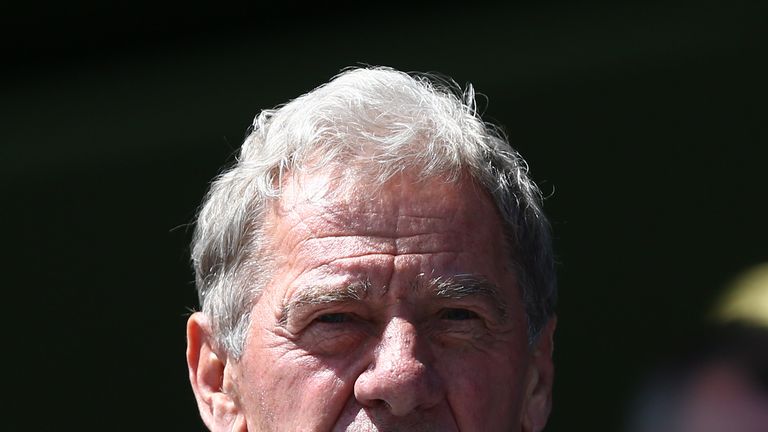 Sheffield Wednesday chairman Milan Mandaric is prepared to give prospective new owner Hafiz Mammadov more time to complete his proposed £40million takeover of the club.
But Mandaric issued Mammadov with a warning at a face-to-face meeting in London by confirming he is ready to pull the plug and speak to new investors if the Azerbaijani oil magnate does not deliver on his promises "within a reasonable timescale".
"Unfortunately, despite much hard work from both parties Mr Mammadov has not yet been able to perform his obligations under the terms of the agreement," Mandaric said in a club statement.
"We continue to have dialogue with both Mr Mammadov and his advisors and we are hopeful that the issues he is dealing with in Azerbaijan, which are delaying his ability to complete the deal will be resolved and that he will fulfil his obligations within a reasonable timescale.
"During my recent meeting with Mr Mammadov in London he gave me his personal assurance that he intends to complete the deal as quickly as possible and has apologised for the delay, which is clearly causing concern to the supporters of our club.
"I still believe that Mr Mammadov will be a wonderful owner of this football club and his vision for the future compels me to resist any temptation at the moment to terminate the process and open new discussions with other potential interested parties who have contacted me during the process.
"I shook Mr Mammadov's hand and my word is not something I renege on.
"Clearly there may come a time when I am unable to allow the process to continue, the stability of the club is of paramount importance to me and I do understand how the uncertainty of ownership can become a negative force if allowed to drag on.
"I would like to assure supporters that whilst this process is ongoing I will continue to give my full support to (manager) Stuart (Gray) and his plans for the forthcoming season.
"We have a fine squad and I hope with the addition of two or three more players before the window closes we will be in a position to mount a strong challenge this season."
Mandaric, who will stay on as chairman if the takeover goes through, first confirmed a deal had been struck with Mammadov in June.
Mammadov also owns Azerbaijani side FC Baku and newly-promoted French club Lens.