Transfer news: Uwe Rosler feels further strengthening required at Wigan
Last Updated: 11/08/14 12:52pm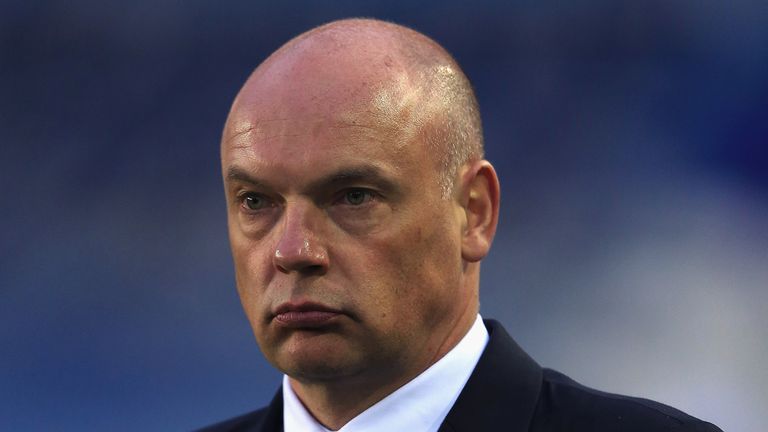 Uwe Rosler would like to add 'at least two more quality players' to his Wigan Athletic squad before the summer window closes.
There has already been plenty of activity at the DW Stadium, with five players making their debuts in Saturday's 2-2 draw with Reading.
It will, however, take time for the new boys to find their feet and for further strengthening to take place.
For the first six games we have to hang in there before everyone is on board, and before certain players are back up to speed.
Uwe Rosler
Rosler is doing all he can, though, to get deals over the line, with Brentford midfielder Adam Forshaw still a top target despite two failed bids.
"It's very important to start the season by getting something – even when you aren't at your best," said Rosler.
"But everybody knows we are in the market for at least two more quality players.
"Today was all about being totally concentrated on the game. Anything else will either come or not come. Obviously I hope it will come."
Rosler also feels that reinforcements will help Wigan to cope with a hectic schedule in 2014/15, with certain selection decisions being forced upon him at present.
The German added: "Some players were on the edge fitness-wise, and on another day I wouldn't have played them.
"On another day I wouldn't have played Don Cowie, on another day I wouldn't have played Emyr Huws, and James McArthur is only just back from injury.
"When you have an engine room of three players, none of whom are physically at their best, then you get thrown back.
"But we did the best we could, the players dug very deep and we got something out of it.
"And I think that's important to start the season like that. For the first six games we have to hang in there before everyone is on board, and before certain players are back up to speed."