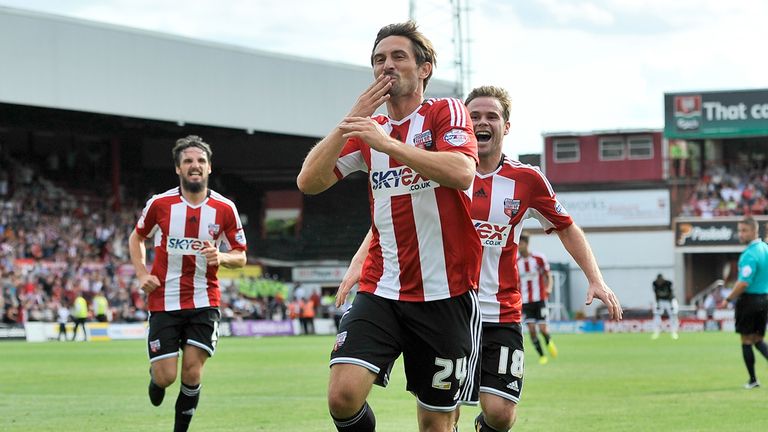 Tommy Smith is hoping to prove that he is not a spent force after signing a one-year contract at Brentford.
The 34-year-old has been offered a 12-month deal by the Sky Bet Championship new boys after impressing in training over the summer.
Smith is determined to get his career back on track at Griffin Park, having endured a tough end to his time at Cardiff City.
I want to play on as long as I can and feel as fit as ever. The aches and pains are worse in the mornings but I can still keep up with the youngsters.
Tommy Smith
Having tumbled down the pecking order in south Wales, the experienced forward spent the 2013/14 season in the shadows as he failed to make a single Premier League performance.
Smith was left disappointed at his lack of playing time, but is delighted to have seen Brentford take a chance on him and provide another opportunity to prove his worth.
He said: "I had a great time at Cardiff but my chances were limited last year. It's a long season when you don't play.
"I still think I've got a lot to offer and there's some running in the legs left.
"In the summer I found myself in an unusual position where I was without a club, and you're constantly looking at the phone waiting for it to ring.
"It was a worry because you want to be sorted somewhere and I missed the first few weeks of pre-season, which was tough.
"I had to do bits on my own to try and keep myself fit but it's difficult to replicate what you would do in a group.
"I know the manager Mark Warburton from my time at Watford and he let me come in and train. We spoke every day and after two or three weeks we got it sorted.
"It's great to be part of a club that's going places. Everyone is hungry for success and looking forward to the future.
"I want to play on as long as I can and feel as fit as ever. The aches and pains are worse in the mornings but I can still keep up with the youngsters."