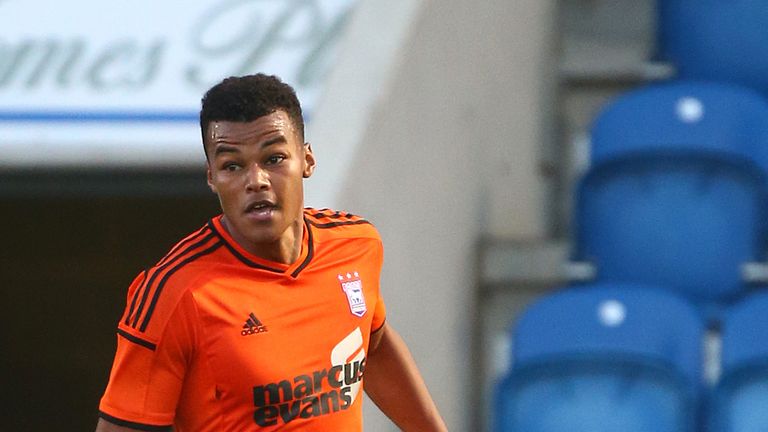 Ipswich Town defender Tyrone Mings was linked with a Premier League move over the summer, but he did not allow transfer talk to become a distraction.
The highly-rated full-back was reported to be a top target for Crystal Palace, with an approach from Selhurst Park for his services knocked back.
Mings could have had his head turned by such interest, with Aaron Cresswell departing Ipswich during the recent window for top tier West Ham United.
The 21-year-old has, however, focused on events he can control and opened the 2014/15 with a number of assured displays.
Mings said in the Green Un: "It didn't faze me. I spoke to the manager (Mick) McCarthy over the weekend and he said, 'I don't know if they put a bid in or what it is, but whatever it is, I am not letting you go.
"That was it really although it gave me confidence going into the next few games, that people were prepared to pay money for me and take that gamble I guess, on a player that had not played in the Premier League so early in his career.
"There's pros and cons, going there. Would I have got in the team straight away? I doubt it. Would I have got the development that I will probably get at Ipswich? Probably not.
"As nice as it would have been to go into the Premiership, Mick McCarthy and Terry Connor here have definitely got my best interests at heart, and I can't think of two better people to help me with my development. I think I get that here better than anywhere else."
For now, Mings is focused on justifying Ipswich's faith and filling the void created by Cresswell's departure.
He added: "At the beginning of the season, I started a bit slow but I have really kicked on and Mick McCarthy has shown good confidence in me over what happened in the transfer window, and that has shown in my performances.
"The manager always said to me that I would get a chance if Cresswell went, for being so patient, but when that did happen, all of a sudden the pressure changed to me keeping the shirt rather than getting in the team.
"Everything has happened at a good time and Cresswell left at a good stage in my development.
"In terms of my performance, I am performing a lot better going forward and I have shown no fear, rather than trying not to make mistakes. I am taking the game to them (opponents) and having more of an imposing effect.
"I have not done anything different in terms of my play, I have just loosened up."