By 'Eck
With Alex McLeish's Nottm Forest reign under way, Chris Burton wonders what he has let himself in for.
By Chris Burton
Last Updated: 03/01/13 11:08am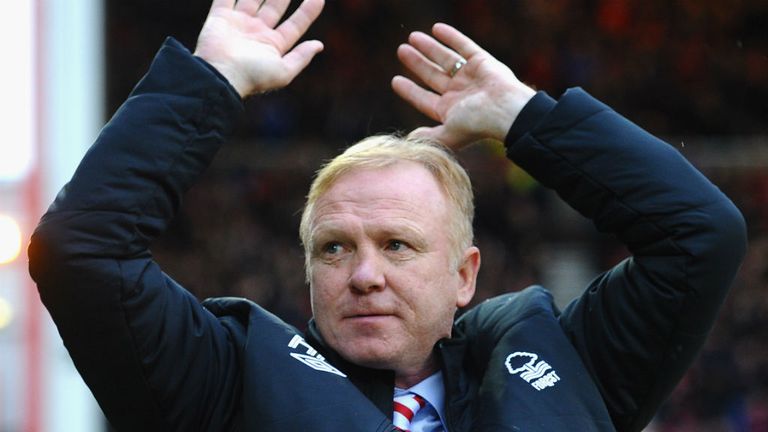 Following his appointment as the new man in charge at Nottingham Forest, Alex McLeish revealed that he had been welcomed back 'to the asylum' by fellow Championship boss Mick McCarthy.
The Scot's sanity may well be tested over the coming months, with goings on at the City Ground leading to some serious head scratching from those of a red persuasion.
New owners were welcomed with open arms over the summer, with the Al Hasawi family vowing to pump serious money into the club in an effort to return Forest to former glories.
They made all the right noises as far as the fans were concerned, with funds desperately needed following the tragic passing of Nigel Doughty - a man with Forest's best interests at heart and a man who was prepared to cover losses from his own personal fortune.
The fact that the Al Hasawi family had deep pockets and the fact that they appeared to want the best for the club, instantly endeared them to the Forest faithful.
The decision to part with Steve Cotterill's services as manager was greeted with little more than a collective shrugging of shoulders, with his appointment made when money was tight and a man used to working on a shoestring budget was required.
As that was no longer the case, a new manager was expected - perhaps one with top-flight experience and a proven track record in the transfer market.
Sean O'Driscoll was maybe not the coach many Forest fans expected to take to the dugout, and it has become painfully clear that he was also not the first choice for the Al Hasawis - maybe not even second, third or fourth choice.
Just six months into their reign at the City Ground, Forest now have their third manager at the helm.
Future
Amid all the inspirational talk of returning to the Premier League and putting Forest back on the footballing map, there was no mention of timescales - just talk of 'a successful future'.
Unfortunately, it would appear that the Reds are working short-term, with results demanded instantly rather than worked towards.
After all, O'Driscoll was sacked a matter of hours after overseeing a 4-2 home victory over Leeds which lifted Forest to within touching distance of the play-off places.
Admittedly things could have gone better, but they could also have gone a lot worse considering how short on numbers Forest were when O'Driscoll took over.
He was not given time to gel the squad together, and was only given a short period of time towards the end of the summer transfer window in which to put his own stamp on the side.
Now he has gone and McLeish will be given license to dip into the January market.
What will he make of the squad he has inherited? Of those drafted in over the summer? Will he want to move players on? Who will he look to bring in?
McLeish's record in English football is not the best and he has now walked into successive managerial posts in which his arrival has been greeted with widespread scepticism - with some Aston Villa fans protesting long and loud against his appointment in the summer of 2011.
So he has to win over the supporters, scour the market for potential new recruits, pick up results on the field and keep the owners happy - good luck with that.
Faith
He has also penned a 12-month rolling contract, which is hardly a show of faith in his ability.
His appointment would appear to be yet another short-term move by Forest, with the Al Hasawis prepared to give McLeish until the summer to prove his worth before another assessment is made.
Should Forest put themselves in the promotion mix but come up short, McLeish may be given more time in which to push the Reds back into the big time.
It would, however, be interesting to see what happens if he were to win promotion at the first time of asking.
Would he then lead the Reds into the Premier League or would a more 'high-profile' name be sought?
Given that the Al Hasawis appear to be followers of the Roman Abramovich school of football club ownership - we're in charge and we'll sack who we want - McLeish could be forgiven for looking anxiously over his shoulder.
Taking just one point from his first two games in charge means he already has work to do, but the transfer window is open and an influx of encouraging acquisitions - rather than the workhorses many fans fear - would buy McLeish time.
He has, however, got a lot of bases to cover if he is to avoid becoming just another statistic on Trentside.
Welcome back to the asylum Alex, enjoy your stay.