Premier pedigree
Saturday will prove to be a landmark day for Hull City or Watford with both within touching distance of the Premier League - but which club would be a better instant fit for the top flight? Chris Burton ponders the answers to the question...
Last Updated: 04/05/13 12:16pm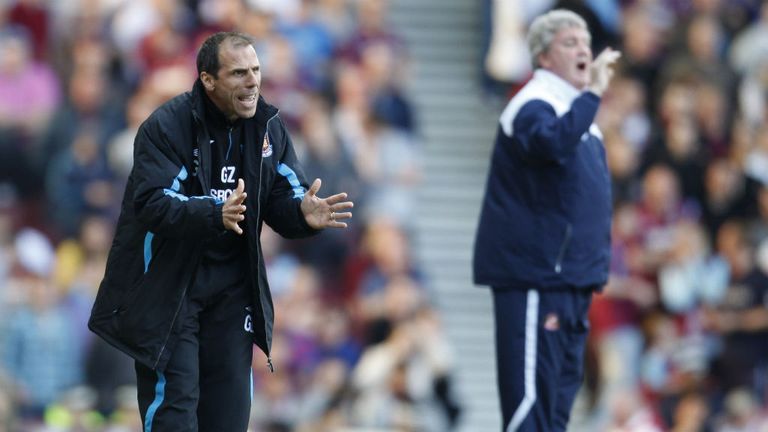 The Premier League carrot continues to dangle tantalisingly in the face of two clubs heading into the final day of the Championship season - with Hull City and Watford hoping to get their hands on the most lucrative of vegetables.
Just one point separates the two sides entering the final round of fixtures, with Hull City holding the upper-hand in terms of points return - but they face title-winning Cardiff City on Saturday while Watford play host to a Leeds side destined to end the campaign lost in mid-table obscurity.
There is still all to play for then, with two sides who have graced the Premier League in the recent past desperate to return to English football's top table without the need to purchase a ticket for the play-off lottery.
Who, though, would be better suited to life in the top flight? Do the Tigers have enough bite to handle the step up? Would promotion take the sting out of the Hornets?
Chris Burton considers the merits of both sides, with it possible that both could end up on the Premier League calendar next season - one will just have to take the scenic route.
Hull City
Were they to start the 2013/14 campaign among the Premier League elite, Hull City's trump card would appear to be their defensive strength. Steve Bruce has implemented, and stuck resolutely with, a 3-5-2 formation this term - meaning the Tigers can strengthen going backwards and forwards when required. Only three sides have conceded fewer goals in the Championship this season, which suggests there is not too much wrong with Hull at the back.
They have Premier League and international experience aplenty in the form of Paul McShane and Abdoulaye Faye, and goalkeeper David Stockdale is expected to complete a permanent move from Fulham once the summer transfer window swings open.
There may not be that kind of pedigree the further up the field you move, but there is an abundance of creative talent within the Tigers' ranks - with Robert Koren, Gedo, Ahmed Elmohamady and George Boyd a match for any side on their day.
The problem for Hull has been that, while they have players that are pleasing on the eye, they are lacking in serious goal threat. Only nine sides have netted on fewer occasions that the Tigers this term, and most of them find themselves at the wrong end of the table. That would be one area Bruce would need to address were Hull to win promotion - with Reading and QPR having shown this season how difficult Premier League life can be when you lack a cutting edge in the final third. Playing nice football might earn you plenty of admirers, but they will count for nothing if you slip through the relegation trapdoor - just ask Wigan.
Hull would undoubtedly strengthen, and they will also hope to have learnt lessons from their past experience of life in the Premier League. Look at the likes of West Brom, West Ham and Norwich - all three have had to take a step back at some stage to eventually take two forward. Hull will be hoping to tread a similar path. Bruce would appear to have come up with a promising Plan A, which has taken the Tigers to the brink of the big time, but whether he has a suitable Plan B, or one at all, remains to be seen.
Hull would hope that Bruce's experience of managing in the top flight would also play into their hands were he to guide them over the line, but he hardly set the world alight during spells at Birmingham, Wigan and Sunderland and would have to hit the ground running were he to keep fans and board happy.
Watford
It is not difficult to see what the biggest challenge facing Watford would be were they to go up - with the amount of loanees in Gianfranco Zola's ranks and a transfer embargo something of a concern. The Hornets have no less than 12 players currently on their books that do not actually belong to them. There is definitely a case for arguing that you do what is required to get the job done in any given season, then address future issues as and when they arise. If Watford go up, they will have taken the right approach.
It will, however, be interesting to see how Zola tackles the summer, as the Hornets will be working under the terms of an embargo until 31st August. Having the Pozzo family on board is an obvious benefit, as further loan agreements involving players at Udinese and Granada could be struck. Sticking with the short-term approach may not be the best idea, though, with it vital to have stability and continuity if you are to hold your own on the Premier League stage.
Watford would also be putting a lot of faith in players that have never experienced the English top flight before. The Championship is a difficult animal to tame, the Premier League is a different challenge altogether. Those that have starred this season would, however, have 12 months experience under their belt and would be well adjusted to the demands of English football - the physicality, speed etc. That would serve the Hornets well, as they would enter the top flight ready to unleash relatively unknown quantities onto unsuspecting opponents.
Their efforts this season have not gone entirely unnoticed, though, and they will have to win promotion if they have any hope of seeing the likes of Matej Vydra return next term. The Czech forward is considered to be of Premier League quality, but could be lured away from Vicarage Road if the Hornets remain stuck in the second tier. It could be argued that staying down would not be the end of the world for Watford, as they remain very much a work in progress and were not among those tipped to challenge at the start of the season. Going up too early could cost them - with Reading once again a prime example of having too much too soon.
Watford have tried and failed to cement a top flight standing in the past, with it difficult for a club of their size and stature to compete with the biggest of big boys. This time could be different - they have ambitious owners and an attack-minded side that has plundered 14 more goals this season than any other side in the division. They must, however, tread carefully heading forward, with it important not to try and run before you can walk.