Play-off classics
Ahead of the Championship play-off final between Crystal Palace and Watford at Wembley next Monday, we look back into the archives for some memorable matches, starting with Charlton 4 Sunderland 4.
By Chris Burton
Last Updated: 20/05/13 2:53pm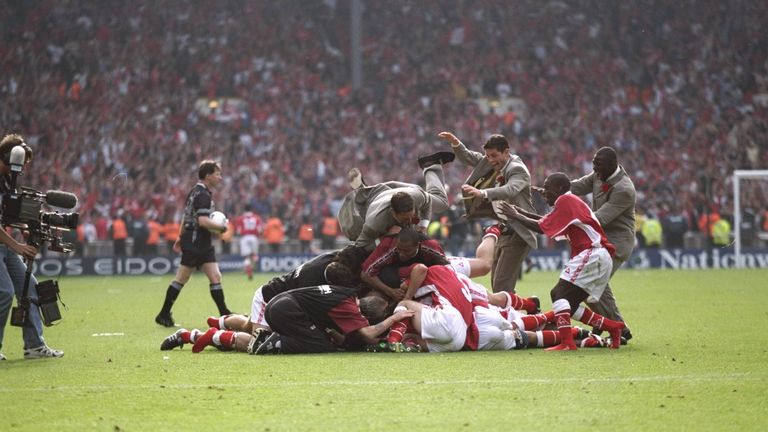 An encounter which still lives fresh in the memory of those who witnessed it, despite some 15 years having passed since Charlton Athletic and Sunderland ran each other into the ground during a contest which can lay game to being one of the most dramatic ever seen at the old Wembley Stadium.
The Addicks went into the tie as underdogs, and a lack of expectation appeared to play into their hands as they played with freedom and panache. Charlton's day was not all smiles, though, as a fiercely-fought contest saw them trail on three occasions.
The Addicks were to strike the first blow, as Clive Mendonca broke the deadlock 23 minutes into what was to become an historic occasion for him.
Sunderland failed to offer a response until the second-half, but when it came it proved to be dramatic. Niall Quinn equalised on 50 minutes, before his strike partner in crime Kevin Phillips edged the Black Cats in front.
Mendonca replied for Charlton, only to see Quinn grab his second of the game moments later. With just five minutes left on the clock, Charlton needed a hero - and Richard Rufus stepped up to the plate to send the game into extra-time.
Hefty blows continued to be exchanged during the added 30 minutes, with Nicky Summerbee putting Sunderland back on the path to the Premier League. Mendonca, though, went on to complete his hat-trick to make the scoreline 4-4, and the tie headed to penalties.
Unsurprisingly, given what had gone on before, 13 successful spot-kicks were netted before Sasa Illic saved from Michael Gray and the Addicks went wild at Wembley.