I know you...
Chris Burton takes a look at how the histories of those clubs who will kick-off the new season on Sky Sports are intertwined.
By Chris Burton
Last Updated: 02/08/13 10:48am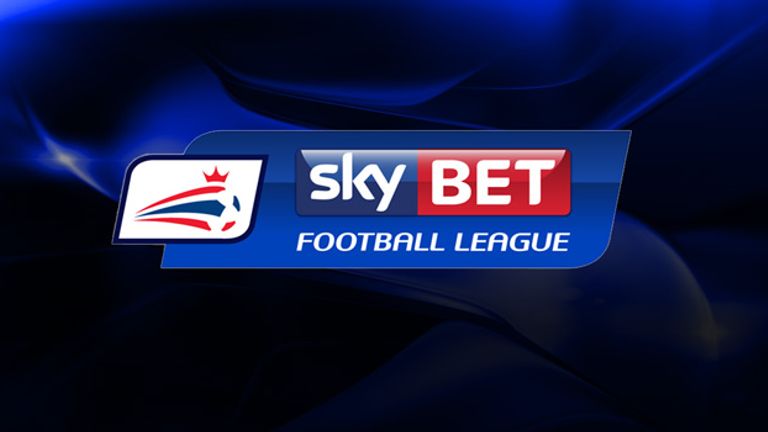 To help celebrate 125 years of the Football League, Sky Sports will be kicking off the new season in style.
Starting on Friday 2nd August, five games will be screened live across five consecutive days.
Seven of the 12 founding members of the League will be on show, while iconic stadiums such as Turf Moor and Deepdale will play host to early derby tussles.
To help mark the start of what promises to be another enthralling and engaging campaign of Football League competition, Chris Burton takes a look at how the histories of some of the oldest clubs in the country are often intertwined by those on their playing and coaching staff.
Sheffield United v Notts County - Friday 2nd August, Sky Sports 1 HD from 7pm
What better way to kick-off the new season than with the oldest professional football club in the world visiting the oldest professional football stadium. One man who has graced the books at both - and one who has made a lasting impression wherever he has been - is Neil Warnock. Now happily retired (for how long it remains to be seen), Warnock guided County to successive promotions and a standing among the top-flight elite during four years at Meadow Lane. It is, however, for his time at Bramall Lane that a coaching career which has seen him often embrace a billing as pantomime villain will be best remembered - with eight action-packed years bringing semi-final appearances in cup competitions, play-off heartache, promotion joy, Premier League football and relegation pain.
Another man to have made a significant impact in both Sheffield and Nottingham is Jimmy Sirrel. He transformed County from fourth tier strugglers to second tier mainstays before leaving for Bramall Lane in October 1975. He was unable to work his magic with the Blades, but did design the club crest which still adorns the jerseys of United players and supporters to this day. Sirrel returned to Meadow Lane for a second stint as boss in 1977 and oversaw another promotion before stepping upstairs into a general manager role. Among the other more notable names to have represented United and County are Howard Kendall, Craig Short, Tony Agana and Paul Devlin.
Sky Bet odds: Sheffield United 10/11 Draw 5/2 Notts County 11/4
Burnley v Bolton Wanderers - Saturday 3rd August, Sky Sports 1 HD from 12pm
Two fierce North West rivals will lock horns on the opening Saturday of the season at Turf Moor - one of only three grounds still in use after 125 years of League competition. One of those to have graced that famous old ground on countless occasions is Brian Pilkington - a Burnley legend who also crossed the Lancashire divide to turn out for Bolton. A tricky winger with an eye for goal, Pilkington made 340 appearances for the Clarets over the course of nine memorable seasons. He was an integral part of the side which landed the First Division title in 1959/60 and won one England cap during his time at Turf Moor. Pilkington left for Bolton in March 1961 and would go on to make close to 100 league appearances for the Trotters during a three-year spell.
Bringing things up to the modern day, and Owen Coyle has recently spent time in the managerial hot-seat at both Turf Moor and the Reebok Stadium. The Scot spent two years with Bolton during his playing days - helping them to promotion in 1995 - but it was Burnley who brought him back to English football in a coaching capacity in November 2007. Just over two years with the Clarets saw him help them into the Premier League, before he took the somewhat controversial decision to jump ship for Bolton in January 2010. He was able to cement their top-flight standing during his first year in charge, but suffered relegation in 2011/12 and was relieved of his duties in October 2012. Others to have represented both Burnley and Bolton in some capacity include Chris Eagles, Gary Cahill, Robbie Blake and Ray Deakin.
Sky Bet odds: Burnley 6/4 Draw 12/5 Bolton Wanderers 8/5
Derby County v Blackburn Rovers - Sunday 4th August, Sky Sports 1 HD from 3.30pm
Another contest which pitches two founding members of the Football League into direct competition on the opening weekend sees the Rams host Rovers. Ask supporters of Derby and Blackburn to pick out one name which links the two clubs together and you can expect that the vast majority will offer up that of a certain midfielder who could be classed as a loveable rogue if you are feeling generous, or a complete pain in the backside if you aren't. Who is this marmite man, a player loved by supporters of the clubs he represented and vilified by those he competed against? For those still struggling, he is a Wales international who turned out for Blackburn between 2005 and 2008 and Derby for three years after leaving Ewood Park. Oh, and he has an Armani tattoo and a penchant for wearing his flowing blonde locks in a ponytail. We are, of course, talking about Mr Robbie Savage.
Moving away from a man who terrorised midfields and towards one who ruled changing rooms with an iron fist, and we arrive at Jim Smith. A nomadic manager who has occupied dugouts at no less than 11 different clubs, Smith arrived at Blackburn in 1975 and left in March 1978 with the club well placed to push for promotion out of the old Second Division. Almost two decades later, he rocked up at Derby and would go on to spend close to six years in charge of the Rams. He led them into the Premier League and was able to consolidate them among English football's elite before resigning in October 2001. Others to have been on the payroll of both Derby and Blackburn at some time or another include Craig Short (him again), Christian Dailly, James McEveley and Gordon Cowans.
Sky Bet odds: Derby County 11/8 Draw 12/5 Blackburn Rovers 7/4
Preston North End v Blackpool - Monday 5th August, Sky Sports 1 HD from 7.30pm
Two teams steeped in history get the 2013/14 Capital One Cup campaign up and running in a contest which will rightly see the exploits of heroes from days gone by brought back to the fore - with Sir Stanley Matthews and Sir Tom Finney likely to dominate pre-match talk. Since the heady days when those who legendary footballing knights strutted their stuff, there has been plenty to link Preston and Blackpool - and we are not just talking about the A583. Sam Allardyce took in two spells at Deepdale during his days as a no-nonsense centre-half, making close to 100 league appearances for the club. The second of those coincided with a coaching role, which led to him taking caretaker charge in the wake of Les Chapman's dismissal. He failed to land the job on a permanent basis and 18 months later he was off - with the first tentative steps on a path which has since led him to the Premier League with Bolton, Newcastle, Blackburn and West Ham taking him to Blackpool. A successful spell saw him return pride and passion to Bloomfield Road, but he was unceremoniously, and rather surprisingly, sacked in May 1996 after falling agonisingly short in his efforts to win promotion to Division One.
Bringing things right up to the present day, and the current occupant of the managerial hot-seat at Preston has occupied a similar post at Blackpool. Simon Grayson cut his coaching teeth at Bloomfield Road, after ending his playing career there, and was able to return the club to the second tier before cementing a Championship standing. With his reputation enhanced, he would go on to take in spells at Leeds and Huddersfield before succeeding Graham Westley at Deepdale in February - and he is expected to have the Lilywhites pushing for promotion this term. Among the others to have experienced highs and lows at two Lancashire neighbours are Billy Tremelling, Phil Brown, Michael Appleton, Brett Ormerod and Andy McAteer.
Sky Bet odds: Preston North End 8/5 Draw 23/10 Blackpool 6/4
Morecambe v Wolverhampton Wanderers - Tuesday 6th August, Sky Sports 1 HD from 7.30pm
Moving from one extreme to the other - given the obvious ties between Preston and Blackpool - and it becomes a little trickier to tie Morecambe (one of the Football League's newer sides) and Wolves (one of its oldest). The two teams have met on just one previous occasion, and Morecambe will be hoping for a repeat of their 3-1 win from August 2007 when they meet again in the early rounds of the Capital One Cup. Wolves were a prized scalp for the Shrimps back then - narrowly missing out on a play-off spot in the Championship later that season - but now stand just one rung higher up the ladder after a humbling fall from grace which has dropped them into League One.
Our efforts to establish a link between the two sides which stretches past one League Cup shock saw us stumble across two names. The first is Jimmy Kelly. He was snapped up by Wolves shortly after breaking into the senior set-up at Wrexham and was tipped for a bright future in the game. Kelly was, however, unable to fulfil his potential on the field and was sentenced to five years in prison back in February 1996 after being found guilty of manslaughter. Kelly returned to football following his release in 1998, and Morecambe are one of several clubs he turned out for in the non-league ranks. Another man to turn out for both sides, at opposing ends of his career, is Gordon Brown. Not the former Prime Minister - unfortunately - but Gordon Brown the inside forward who is most noted for spells at Scunthorpe and Derby in the 1950s. He graduated out of the youth ranks at Molineux, but failed to make a senior appearance for Wolves before moving on to Scunthorpe. Brown would later bring the curtain down on his playing days at Morecambe, after dropping out of the League ranks.
Sky Bet odds: Morecambe 13/5 Draw 12/5 Wolverhampton Wanderers 10/11
Feel free to offer up more names or interesting tales of links between the clubs mentioned by completing the feedback form below.