Badly advised
Speaking to Sky Sports News Radio on their Football League Hour, Preston North End forward Kevin Davies revealed all about an encounter with an agent that left him wondering whether they really act in the best interests of their clients.
Last Updated: 15/08/13 10:11pm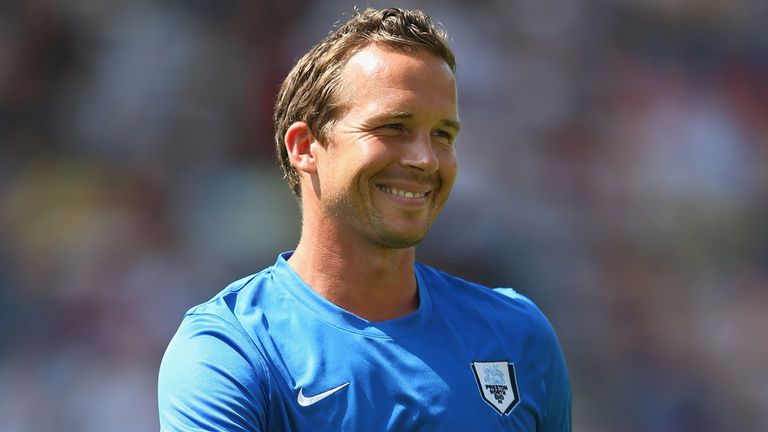 Kevin Davies has just about seen it all in football. The 36-year-old Preston North End striker has played more than 700 games in a career that has taken him from Chesterfield to Southampton and on to Blackburn Rovers before enjoying the best years of his career in a lengthy stay with Bolton Wanderers . So the news that everyone from Luis Suarez at Liverpool to Lee Tomlin at Peterborough has an agent demanding their client get his next big move is of no surprise.
The former England international was talking to Sky Sports News Radio on their Football League Hour and revealed that he has had agents trying to push him into transfers against his will in the past. "It does happen," explained Davies. "I've forgotten how many times I've been advised to stomp in and see the manager demanding to move.
"It happened a couple of years ago on transfer deadline day when I was told I had the chance to go to Sunderland. The agent said I had to go into the manager's office and demand it. For me to stomp into Owen Coyle's office and tell him how unhappy I was is just something I couldn't do. I've been advised to do it numerous times and I just couldn't do it. It didn't feel right.
"I understand why an agent would advise someone to do that because ultimately you put the club in a difficult position. You either do what Christian Benteke did and get a big new contract or you get the move to the club you wanted to go to. So I can see why you do it but I've never agreed with it and I've never done it.
"Agents are not only doing this for the player's benefit but they're doing it for themselves aren't they? That agent that turned up on that day for me was somebody that I'd not spoken to for years. He turns up at seven o'clock and you're thinking is this for me or is it for him? In the end, he didn't get his money and I've not seen him since. The agents are pushing and manipulating these young players to do it.
Experienced
Davies was an experienced player and a Bolton hero when he was implored to secure the move that would earn his agent the big commission. As a result, it was relatively easy for him to deal with the manager himself. But Davies has sympathy for young players who take a back seat and allow representatives to dictate proceedings on their behalf.
"It can be quite difficult for a young player to sit in a manager's office," he added. "It can be quite daunting for him. So I can understand why the agent will sometimes go in with them. But I had a good relationship with Owen Coyle. So I could talk about where I was and how I was feeling and he could talk about where he saw my future. We could have that conversation. But it doesn't happen a lot. Agents have all the power and make all the moves, telling the players what to do. That's the way it works, unfortunately."
So is the trip to the manager's office a bad move? Not necessarily, admits Davies. "There used to be a time when if a player was causing trouble then the manager could just let them rot in the reserves. But they just can't do it anymore with the wages these players are on and how important they are to the club. They have to sell them and bring new players in with the money.
"If he stays he'll have upset the fans. But if he scores a few goals I guess it will all be forgotten like with Benteke and with Wayne Rooney a few years ago. I just don't think it's the way to go about it."