High stakes mean players can't afford to play to moral ideals, blogs Johnny Phillips
Footballers should play by the rules - not moral ideals, says Johnny Phillips, after events at Yeovil.
Last Updated: 28/08/13 5:18pm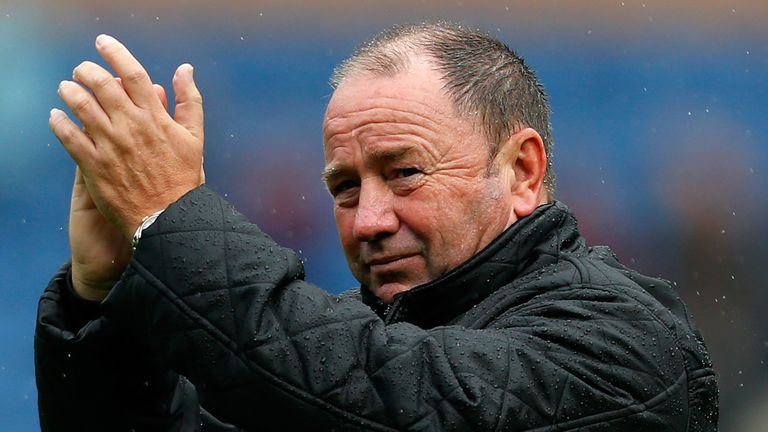 Birmingham City defender Paul Robinson, photographed in Wednesday morning's papers being held back by a team-mate as he attempted to confront Yeovil's Byron Webster, looked to be doing a passable impression of a twerking Miley Cyrus.
Robinson eventually wiggled free to confront Webster, who had just scored an injury-time equaliser after Yeovil's players declined to return the ball to the Blues' keeper Colin Doyle when he kicked it out so a team-mate could receive treatment.
That's the same Paul Robinson who I watched refuse to return the ball to Watford on the opening day of the season when one their players kicked the ball out in a similar timewasting exercise. Robinson raced down the touchline to collect the ball and threw it to Lee Novak who was only prevented from scoring by a last ditch tackle.
The Watford bench was up in arms, but an angry Gianfranco Zola was quickly pacified when Lee Clark immediately apologised for Robinson and Novak's actions.
Clark is doing an admirable job under difficult circumstances at Birmingham. He told me in the post-match interview after that Watford game that his players had done something he wouldn't have done himself and was relieved Zola accepted his apology.
So it was no surprise to see Clark raging at Huish Park when he thought Yeovil had gone against the spirit of fairness and gained an unfair advantage by scoring. Yet Clark quickly undermined his position by saying in the aftermath, "I'm going to go down the right channels to complain. I think something has got to be done."
What exactly is Clark going to complain about? If I went to the police station to report a crime the duty officer behind the desk would rightly ask what crime it was I wanted to report. Clark doesn't have a leg to stand on. Yeovil did nothing wrong.
If anything their manager Gary Johnson weakened his own initial stance when he later allowed Novak to score unopposed in extra-time to take the game to penalties after his own side had gone 3-2 up.
Johnson said he apologised to Clark after the incident but added, "We get a bit fed up of teams kicking it out for their own players here when we're trying to get a goal back."
Those words sound familiar, because Robinson made the same point when he apologised for playing on in that Watford game with the Hornets holding on to a slender 1-0 lead.
"Their player was rolling around, the ball was kicked out, and he got straight back up," the defender said. "The referee saw what was happening and played on a couple of times before."
Farce
The whole issue of kicking the ball out when a player is down has become a farce. All teams do it and most of them do it to waste time. Players don't lie down feigning injury when their team is chasing the game.
Supporters see the same thing week after week; a team holding onto a marginal lead using every trick in the book to waste time. And good luck to them, because Corinthian values left this sport a long time ago and the sooner everyone in the game wakes up and realises this the better.
It's competitive, high stakes sport and if you kick the ball out why should someone kick it back to you unless the rules say so?
Webster's goal was not in a particularly good spirit but it was perfectly legitimate and if Birmingham were wasting time maybe they got their comeuppance.
The duplicitous behaviour of players like Robinson is laughable. And I'm not picking on him here, it just happens that in the space of a month he has been on both sides of the same incident and acted differently on both occasions. Like most other players would.
There are rare and memorable examples of great sportsmanship littered throughout the game but 99 percent of the time the concept of sportsmanship is wishful thinking.
Now, with so much at stake, it's about time everyone got on with the game and played by the rules that are written down. Not those imaginary moral laws that footballers pick and choose when to abide by.