FL72 Preview: Shaun Derry on QPR, Millwall and McClaren's Derby job
Shaun Derry has his say on QPR's flying start, Steve McClaren's Derby job and Millwall's fluctuating form.
Last Updated: 23/10/13 5:59pm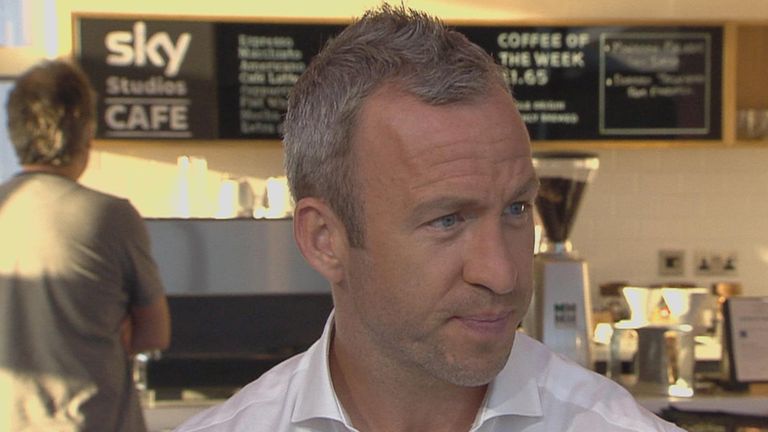 The midfielder is currently on loan with the Lions from Rangers and worked under McClaren with the Loftus Road outfit this summer, when the former England boss was on Harry Redknapp's coaching staff.
So who better to discuss all three topics...
R's on a roll
"QPR have had a lot of narrow victories this season but against Middlesbrough they created a lot more chances and Harry Redknapp will be delighted with the chances they did create. Winning 1-0 each week is all well and good but when you've got that settled back four you can kick on, as they did here. Harry will also be delighted Charlie Austin has got a goal because if you can get him scoring and firing every other week then you've got a hell of a player.
"When I was there in pre-season I don't think the lads really spoke about hitting the ground running like they have done. It was a team in transition and Harry was still getting rid of players at that time, but he can say now 'this is my team' and when a manager can say that a manager feels more comfortable in his surroundings. They're following the same trend as three years ago [when they won the Championship], and have the same number of points at this stage but it's a tough division and wherever they are in the top two they'll be delighted.
"Getting promoted three years ago, you go up there with a firm belief you want to be successful together. For various reasons that team got broken up and players came in and didn't do their jobs and ultimately we were relegated. But Harry has come in with the backing of the chairman and the chief executive and seems to be doing it his way. It's all about mentality of players; if players are prepared to work then you know what you're getting out of them and unfortunately that hasn't been the case at QPR.
Nigel Clough's exit and Steve McClaren's arrival at Derby
"Nigel's departure surprised me. No one likes to see a manager lose his job but we played them a few weeks ago and they seemed like a good side. They had the mark of a side who were behind their manager, as well. They also had really good away form up until the loss at the City Ground.
"But in the new manager Steve McClaren they've got not only a fantastic coach but a fantastic football man. This is going to be a huge loss for QPR. When I was there in pre-season it was an absolute joy to go in everyday and work under someone like Steve McClaren. Everyone knows his history and how he was vilified in the press to a large extent with his situation with England. But let's forget about that - he's an absolutely top, top coach and those young players at Derby will really learn by him.
Millwall's winning run ended at Birmingham
"As good as Birmingham were on the night, we were poor. There was only one team in it all night. Birmingham play a real high tempo game and we just couldn't handle it. Now it's about the way we bounce back.
"We lost convincingly a few weeks ago against Derby and we bounced back in a great manner - and we've got to do that again on Saturday against Bournemouth. We need a response.
"This league is one of those where any team can beat anybody on their day and any team can go on a run. But we won three out of three before Tuesday night, so we mustn't get too disappointed. We've got a good squad and it's going to be a really exciting season for Millwall."
See Birmingham v Bolton live on Sky Sports 1 HD from 12pm on Saturday