FL72 Review: Peter Beagrie reflects on the Football League weekend
Every Monday night, the Sky Sports experts will review the weekend's Football League action on FL72. Check out Peter Beagrie's thoughts on the latest batch of stories...
Last Updated: 09/10/13 1:00pm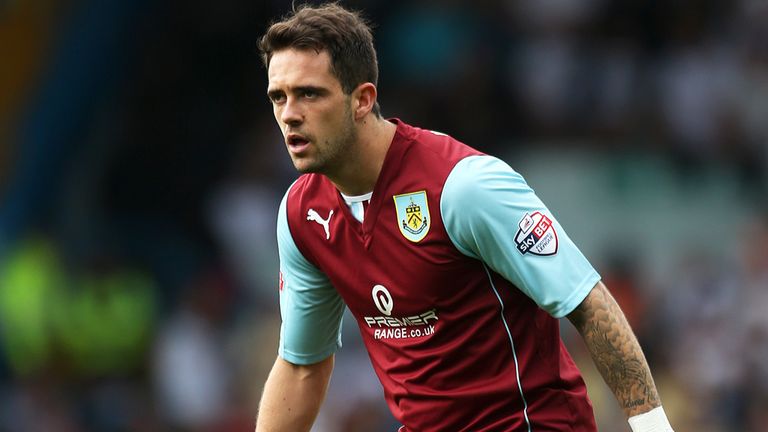 PETER SAYS: Burnley sit right at the top and justifiably so. The two strikers, Danny Ings and Sam Vokes, will take all the headlines but the shape of the team is excellent and Sean Dyche's men are doing all the basics right, all the fundamentals and they are getting the ball in the danger area in the final third. The pace, physicality and mobility of Danny Ings and Sam Vokes combined caused Reading problems all day. There are partnerships all over that side. Jason Shackell and Michael Duff have been outstanding; a few eyebrows were raised when David Jones was brought in but he and Dean Marney have been superb. When you add the meat on the bones on the outside it is a very effective system that is flourishing under Dyche's tutelage.
An eighth successive clean sheet for QPR
PETER SAYS: QPR have got the ability to adapt their system; Harry Redknapp has got some good players at his disposal but it's all about bringing on the right players at the right time. He needed some width and creativity against Barnsley and this time Junior Hoilett provided it. Charlie Austin was a no-brainer signing at £4m. His second goal was a definite penalty for me - it was very, very clever; he put his body in between the defender and the ball and there was only going to be one result. He's found his feet and the players have got used to where he likes the ball - the right areas, usually in front of goal. I like him because he's got a tremendous work ethic; he's got a non-league player's mentality, in some ways. I think QPR's central defensive partnership is the best in the league because of the experience it brings - the knowledge and the know-how; but not only that, they impart it in the right way. When that very, very solid back four has been breached this year goalkeeper Rob Green has been absolutely outstanding.
Sheffield United's first point in seven
PETER SAYS: There have been a lot of changes at Sheffield United; Marlon King has been brought in not only for his goals but also his experience in the dressing room. It was a great response after going behind to a set-piece; you're looking for character but more importantly that the fans stay with them as well and they are great fans at Sheffield United. I think David Weir has to be given time to get it right, given the length of contract he's got there. You don't want to be continually changing because when another manager comes in he'll want to change the dynamics of the way that they play. You can't keep doing that. The money's not there at Sheffield United - or rather it wasn't; they'll be hoping that the new co-owner, Prince Abdullah bin Mosaad bin Abdulaziz Al Saud, will put his hands in his pockets - and that they are very, very deep ones.
Morecambe's comeback against Chesterfield
PETER SAYS: It was a fantastic comeback from Morecambe. They would have gone in at half-time and thought about what's hit them - 3-0 down against a side that, when you look at their dressing room, should be playing in the Championship. But they just don't know when they are unbeaten - that's seven games unbeaten now. It was a brilliant, brilliant performance. There was a little bit of complacency from Chesterfield; sometimes it's not conscious, it's sub-conscious. You drop a little bit deeper and psychologically you think that the job is done; you allow them closer to your goal and you sacrifice a little bit of space and possession. Then, all of a sudden, they get one goal and you think 'hang on a second'. Morecambe are up there on merit. They've got some very good players and they've lost a couple of experienced players too, so Jim Bentley is dong a marvellous job.