FL72 Review: Andy Hinchcliffe reflects on the Football League weekend
Every Monday night, the Sky Sports experts will review the weekend's Football League action on FL72. Check out Andy Hinchcliffe's thoughts on the latest round of fixtures...
Last Updated: 24/12/13 2:19pm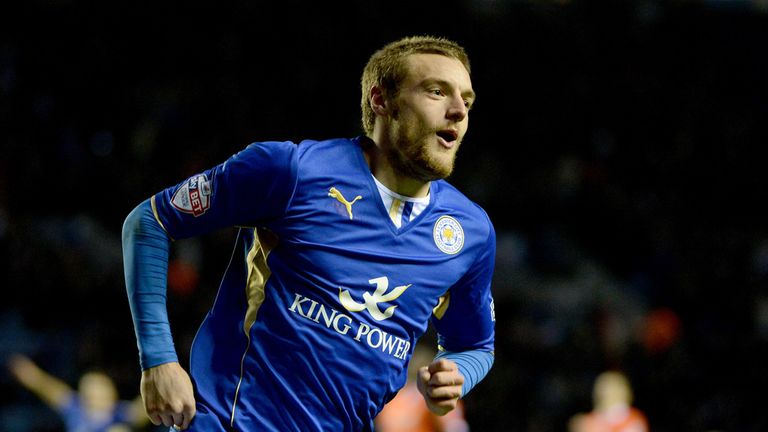 ANDY SAYS: I think Leicester's game-plan was always going to be to go to QPR and try to nick a goal and after weathering a storm - in which Kasper Schmeichel had to make some good saves - they got what they were looking for, with Jamie Vardy striking late on. The game livened up after the squirrel came on (see video to the right) and then Joey Barton got sent off for QPR for two silly errors - a stray arm and kicking the ball at an opponent - but I have been very impressed with him this season; you wondered how he would settle in the Championship but he has done really well.
High-flying Burnley and Derby
ANDY SAYS: I don't think there has ever been any panic from Sean Dyche and he and his Burnley players feel they deserve to be challenging for promotion. They are a hard-working team and very patient but they also have lots of inventiveness and individuals who can turn a game, especially the front two of Sam Vokes and Danny Ings. As for Derby, you wonder if things can keep going so right, but they are doing the simple things so effectively; you watch Barcelona play and it's one and two-touch football and great movement, and that's what Steve McClaren has brought to the Rams.
Aitor Karanka's Middlesbrough movement
ANDY SAYS: Karanka has worked at Real Madrid and has a reputation, but it was important for him to get a few early results with winter and some tough games approaching, so the win and clean sheet at Millwall will really please Boro fans. Karanka has some good players there, including Albert Adomah and Emmanuel Ledesma, and if the tide turns, they could make a push for the top six. Plus, I think Danny Wilson will have an effect on bottom side Barnsley, because he is very good manager, a very good talker and is always assessing where he can improve, which is a real strength.
Crawley's shock victory at Leyton Orient
ANDY SAYS: John Gregory and Crawley seems a really good fit as to go to Brisbane Road and not only win but score some great goals, shows you what an impact the new manager has had. Crawley had expectation on them already because they have a top-eight budget but to get a boss like John, who is well-known throughout football, makes things even more exciting. It will be interesting to see whether they can get the results to match that - but at top of the table, second-placed Wolves got a good point at Rotherham and, for me, will get promoted from League One at the end of the season.
Chesterfield's former kitchen-fitter Ollie Banks
ANDY SAYS: Sometimes you need people in you club like Banks as they are enthusiastic and can lift the players around them, and he has had an influence on the Spireites, who are now back at the top of League Two. Banks has been given an opportunity to do something he has always wanted to do - and that he perhaps thought might never come along - and he is grasping it with both hands, having scored three goals in his last six games. However, Chesterfield are playing some really good football under Paul Cook and letting in few goals, so they are at the summit for a reason.
Click here to watch further video highlights from the Football League weekend.