FL72 Review: Garry Birtles reflects on the Football League weekend
Every Monday night, the Sky Sports experts will review the weekend's Football League action on FL72. Check out Garry Birtles' thoughts on the latest round of fixtures...
Last Updated: 05/03/14 1:18pm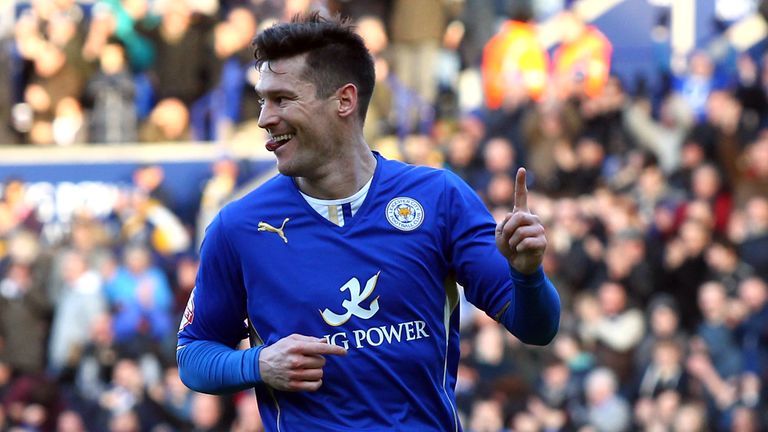 GARRY SAYS: This time last year Leicester imploded a wee bit - they looked to be getting promotion and it didn't happen for them, so it looks as though they've learnt a lesson. They are keeping fit at the vital time and they've got a partnership up front that is working unbelievably well. Like Burnley, they play 4-4-2, which is a rarity these days but it is working. From what I've seen so far I've got no doubts that they will go up. David Nugent is one of the players of the season in the Championship, for me; he's the one that makes them tick, everything revolves around him, and Jamie Vardy is benefitting from his experience.
...but Burnley are up with the pace
GARRY SAYS: Sean Dyche has picked the same team for seven games which tells you that continuity works. On the other hand, look at Nottingham Forest, who are not keeping players fit; they've got nine players out including a lot of key players. Players then coming into that team have only been playing reserve team football. You can train as much as you like but once you get to the pace of the Championship it is a struggle. Burnley, like Leicester, are keeping it very, very simple and they are both benefitting from that.
Wigan are on a roll under Uwe
GARRY SAYS: Reading will be kicking themselves that they couldn't beat the eight men of Yeovil Town at the weekend - they really should have won that game - but there are four or five teams that could make a run. We've seen that happen in the past with, for example, Sunderland and Roy Keane all of those years ago. They came from nowhere and put a run together to win automatic promotion. Wigan have done that and have just got into the top six and, on the evidence of the performance against Forest, I think they'll stay there. Going to the City Ground is no easy task - as Leicester will tell you. The players have bought into Uwe Rosler's way of thinking but the FA Cup might derail them a little bit in the League.
A tale of contrasts in the West Midlands
GARRY SAYS: All of the stuff off the pitch at Birmingham shouldn't get through to the players but sometimes it does. I feel sorry for Lee Clark and Terry McDermott because they are genuinely good guys and it's looking like a very, very difficult job at the moment. In League One, Wolves are in prime form. They've got a run together that is very difficult to stop. Not many people go to Brentford and win there as emphatically as they did. They are just brushing everybody aside and scoring goals for fun.
Only the bravest will win League One
GARRY SAYS: Preston and Rotherham have still got a squeak at the title. Towards the end of the season it's all about who has got the bravery to go on and win their games. The leaders, Wolves, look like they are the team who can do that. They are on a run at the moment that is going to be very difficult for anybody to stop. I'm delighted for Russell Slade at Leyton Orient because everybody said the bubble is bound to burst but it hasn't. Brentford and Preston also have a chance. But I think the top five are set in stone now - that sixth place is the one to play for.
Hogan's a hat-trick hero - again
GARRY SAYS: Each of the goals in Scott Hogan's latest hat-trick for Rochdale was different. The first was a great header - he rises brilliantly at the far post; he had enough about him to tap the ball into an empty net for his second after the keeper saved his first effort, when it would have been easy to panic and the third was a bit scuffed but a hat-trick's a hat-trick. They tend not to come along too often but he's now had two in a few weeks. What a goal the second one was!
Click here to watch further video highlights from the Football League weekend.