Championship: Wolves happy to make minimal changes to their squad as they seek to retain dressing room harmony
Wolves return to the Championship with positive momentum after winning the League One title and manager Kenny Jackett appears willing to learn the lessons of the club's past and not jeopardise that carefully crafted dressing room harmony. Adam Bate gives his view on events at Molineux...
Last Updated: 07/08/14 8:53am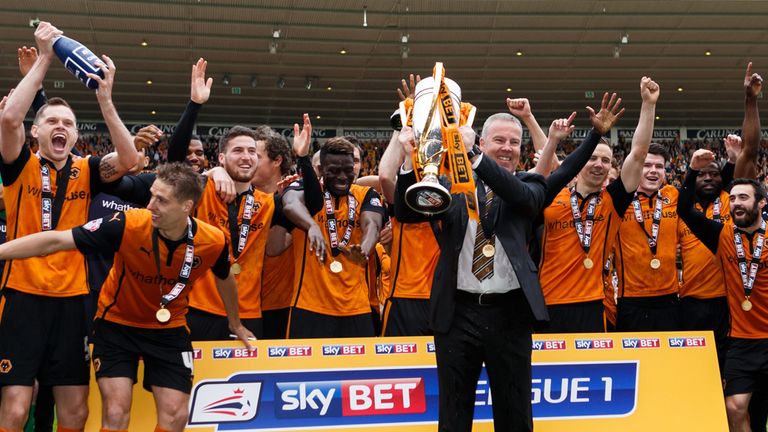 There are three groups training at Wolves' Compton facility. There is the first team and the youngsters, of course. But there is also a third bunch. Respectfully they are known as Group Three. Colloquially they are referred to as the Bomb Squad. It's a reminder of the club's incendiary past.
Between 1989 and 2003, Wolves played 14 consecutive seasons in what is now the Championship but the upheaval of recent seasons has been in stark contrast to such continuity. A three-season stay in the Premier League ended in disastrous fashion, culminating in back-to-back relegations and plenty of ill-feeling before a new-look team fired the club to League One promotion in May.
Such has been the change in personnel on the field, those recent disappointments feel part of the dim and distant past. And yet, the reminders are there. Despite not starting a professional football match anywhere in over a year, Jamie O'Hara still has two full seasons remaining on his lucrative contract. Then there is Roger Johnson, Kevin Doyle, Stephen Ward and many more.
Change at Molineux
Things have certainly changed at Molineux and Sunday's visit of Norwich in front of the Sky Sports cameras is a reminder of why they had to. Norwich's roster still includes Netherlands international Leroy Fer, for now, as well a host of other players now accustomed to life in the Premier League. The away side will possess an ostensibly stronger squad than their hosts but Wolves have already found out how little that can be worth.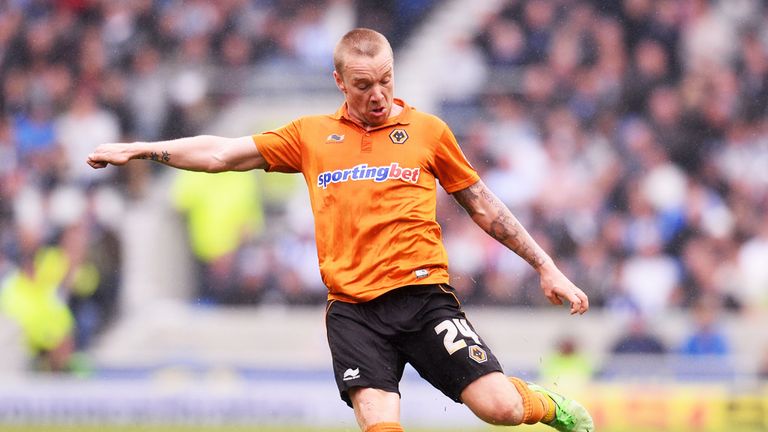 Wolves boss Kenny Jackett, the architect of accelerated change, not only continues to ignore the big-name players but has actively frozen them out by refusing to grant them squad numbers. He appears determined to maintain that delicate thing called squad harmony, signing only two players so far this summer – the now injured Tommy Rowe and winger Rajiv van la Parra.
As a result, Wolves' fortunes will be largely dependent on the group of players that lifted the League One title with 103 points and that means a first-choice XI of which only captain Sam Ricketts has turned 30. The next oldest is goalkeeper Carl Ikeme, who hit 28 this summer. Principally it's a youthful team eager to prove their worth.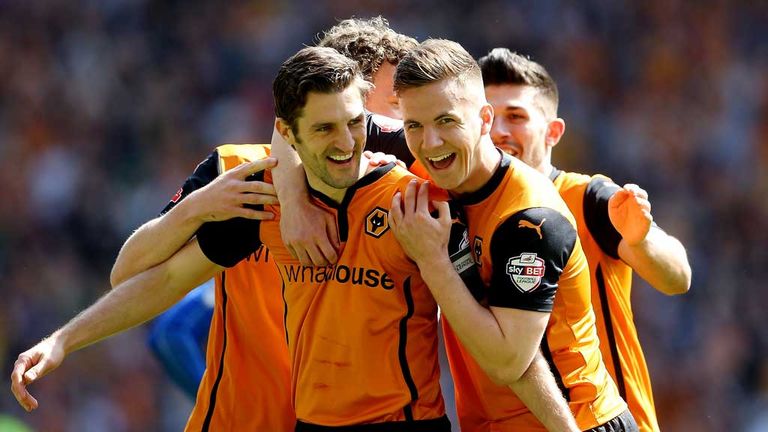 Of course, despite the talents of gifted midfielder Michael Jacobs and the rest, that attitude can only get you so far and the financial reality of having to pay a significant number of the squad not to play for you means the club's hands are to an extent tied. However, there is a certain logic in the belief that this Wolves side have something that money cannot buy.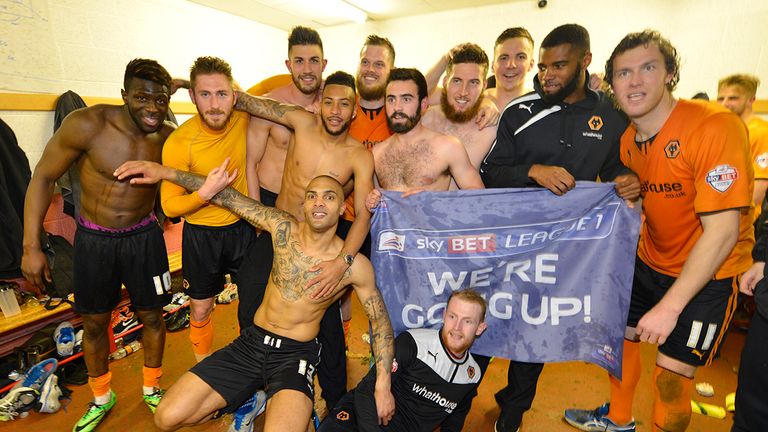 It has been evident in the way their pre-season training saw them running through the city centre being greeted by well-wishers in scenes reminiscent of something Rocky Balboa would come up with. The bond with the local community – often a thorny business in Wolverhampton - has been emphatically re-established and Jackett is understandably reluctant to put that at risk. It's an issue director of football Kevin Thelwell clearly appreciates.
"If you look at the research into the different leagues, it's generally in the Premier League that you get what you pay for in terms of the teams with the most money finishing at the top," said Thelwell. "That's not really the case in the Championship where there's no real correlation between what you spend and when your team eventually ends up. A lot of it's about the environment you create."
Evidence
Wolves won't have to look too far away on Sunday to find further evidence of how those particular alchemy attempts can go both spectacularly right and devastatingly wrong. Just like Wolves, in 2010 Norwich arrived in the Championship as League One champions. The likes of Grant Holt, Wes Hoolahan and Martins Chris and Russell having powered them to the title, they made it back-to-back promotions the following season and – just like Wolves – survived twice in the top flight before succumbing.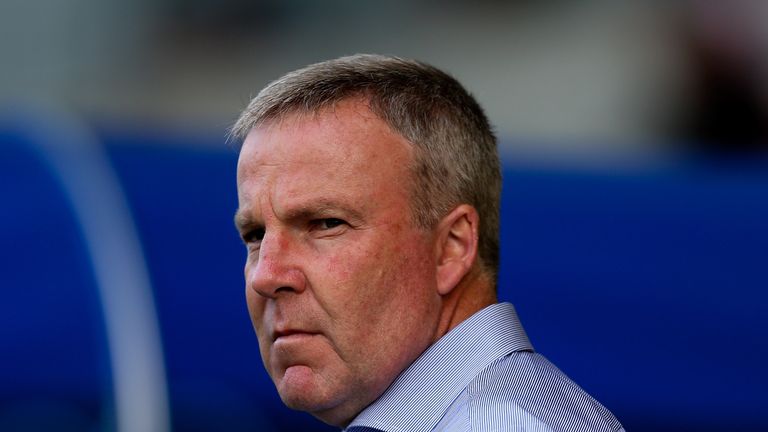 It's that second successive promotion that Jackett admits he'll be seeking to emulate. Such an achievement, one also matched by Southampton in recent times, might well be beyond this Wolves squad but Sunday will provide an intriguing clue as to where they stand against a side that were two divisions above them just a few months ago.
And that clue will come without Group Three. When kick-off comes, the likes of O'Hara and Johnson will be on the payroll but nowhere to be seen. Molineux's big names will remain ticking along in the Bomb Squad. Meanwhile, Kenny Jackett is hoping the chemistry that really matters will continue to be found on the pitch.