FL72 Blog: Kevin Davies on his new role as Preston go for promotion
Preston in good shape after opening games of the season
Last Updated: 15/08/14 1:05pm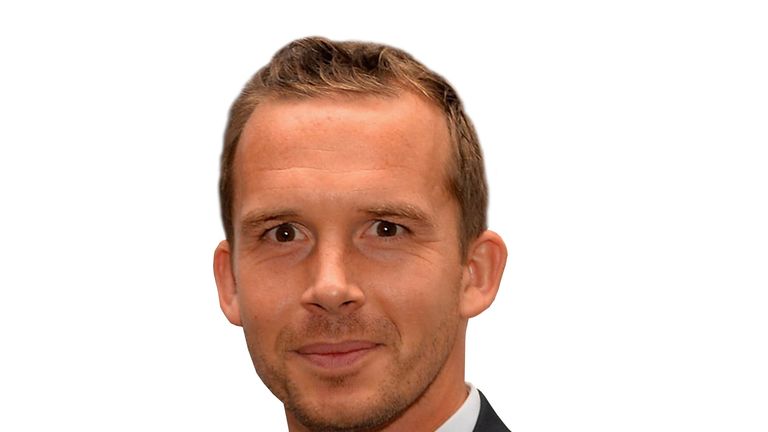 skysports.com will be getting inside the minds of the players this season.
We had a chat with regular blogger Kevin Davies of Preston North End to discuss where he stands in a new formation, his in-demand team-mate Joe Garner and the club's start to the new season.
A late Garner equaliser salvaged a point for Preston on the opening day of League One against Notts County before they defeated Rochdale in the Capital One Cup - and Davies says the squad is in good shape.
New faces
If the transfer window closed today we'd be happy with what we've got at Preston. We have 24 or 25 outfield players, which is a lot of competition.
We've brought Jamie Jones in from Leyton Orient, who has been at Liverpool. He had his upbringing there and he's a solid pro. We had Declan Rudd last season who was outstanding but he's gone back to Norwich and Jones has his jersey now.
Kyel Reid is just coming back from a knee injury but is looking stronger. He'll be another experienced player who brings quality.
Calum Woods has signed at full-back from Huddersfield who are obviously a league higher than us – he looks very assured. We've got Jordan Hugill who is a big, strong boy. He's still quite young but he'll be one for the future.
But we've also got players coming through like Alan Browne and Josh Brownhill. Ben Davies got the nod at left-back who spent last season out on loan at York. These young players were all in the starting line-up for the first game so we've got players coming through. That's always a bonus.
Hotshot
I've had a couple of conversations with Joe Garner to see what's going on with his future and the club are offering him a new contract. When you had a season like he did, you attract clubs. I know Championship clubs are looking at him.
Where the club is at with negotiations I don't know, that stays private. We never discuss what they're offering or the terms of the contract but I know there are ongoing negotiations. The club would want to tie him up to a long-term deal which benefits the whole club.
If an offer comes in for the right money, that's a decision for the club.
He loves playing, he's got so much confidence and you wouldn't know anything's going on. If anything, he's working even harder than last season. There's no fall-outs with managers or chairman or anything like that, he's just getting on with it.
Adaptable
The manager (Simon Grayson) is looking to play a new formation – an attacking 4-3-3. We're still getting to grips with that.
We worked on it during training and that's obviously what pre-season games are for. We played the majority of last season with the 3-5-2 but 4-3-3 is something the manager has been looking at.
We're very adaptable. We changed from 3-5-2 from 4-4-2 last season so we could now change between those three formations at the drop of a hat.
Garner is the one central striker in the 4-3-3. Andy Little and Paul Gallagher played either side of him so we only needed one striker which wasn't me – Garner scored a lot of goals and expected to play in that role. I had an opportunity to play in the cup.
I've played out wide in a 4-3-3 or 4-4-2. I was a midfielder until I was 15 or 16 and at Chesterfield I got thrown in at the deep end and I've been up-front ever since!
I was joking around with Notts County's Hayden Mullins when we played them last weekend that the older you get, the further back you play!  But I can't see myself dropping back further.