Keith Andrews reflects on Watford's 3-0 loss at Norwich and a controversial red card to Joel Ekstrand
The veteran midfielder also hopes star striker Troy Deeney stays put
Last Updated: 18/08/14 4:09pm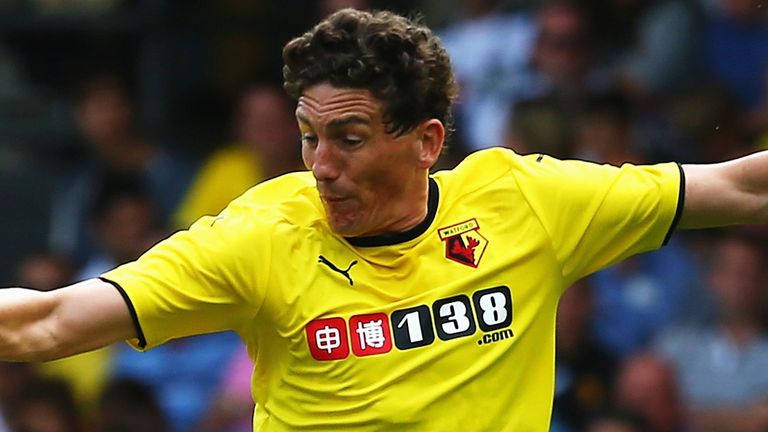 skysports.com will be getting inside the minds of the players this season.
This week we caught up with our new blogger, Watford midfielder Keith Andrews, to discuss the Hornets' 3-0 defeat at Norwich, the red card that changed that game and the professionalism of in-demand Troy Deeney.
Watford got off to the perfect Championship start by beating Bolton 3-0, only to lose by the same scoreline at Carrow Road - Andrews believes this underlines the competitiveness of the division.
It's vital that, regardless of your result or performance, players and staff alike neither get too carried away with a win nor too down by a defeat
Keith Andrews
Intriguing
I had to sit out the first league fixture of the season as my side Watford faced my parent club Bolton as part of the loan agreement.
After a resounding 3-0 victory, I wasn't surprised when our manager announced the same starting line-up for our trip to Carrow Road to face a Norwich side that would undoubtedly want to get their season up and running after an opening-day defeat at Wolverhampton Wanderers.
I always find it intriguing to see how the relegated sides from the Premier League adapt to life in the Championship as it's nigh on impossible to keep hold of the same squad, as books inevitably have to be balanced. 
Certain players will feel they are too good for the Championship and really look to push a transfer and it's vital that the respective club's management team identifies who needs to move on. The manager needs to get his transfer activity done as quickly as possible so he knows what squad he will have to work with for the season ahead.
Canaries flying
Out of the three teams that have come down from the Premier League, I do feel that Norwich are the best equipped to make an immediate return as they have some very good, honest pros that have played in this division before and aren't afraid to roll their sleeves up.
We are currently playing what seems to be the in-vogue formation of 3-5-2, but in fairness to Watford and our manager Beppe Sannino, they have been using it regularly over the last couple of years, well before Mr van Gaal hit our shores!
For the last few seasons, most teams have played with a version of 4-3-3 and often cancelled each other out so it's been refreshing to play in a different system and also watch matches where two teams are playing differently to see who comes out on top.
Within two minutes of our match, our three centre-halves quickly became two as Joel Ekstrand got penalised for a foul on Nathan Redmond which saw him receive a red card. From the bench, our initial reaction was one of genuine disbelief. Granted, our view wasn't the greatest. But the referee's assistant who was the closest official to the incident didn't even flag for a foul – it looked as if the referee made the decision himself and reacted to the blood that was coming from Nathan Redmond's nose.
There was clearly contact between the two players but Joel insists it was just grappling with Redmond as they chased the ball and it wasn't intentional.
Frustrating
We obviously had to change our shape and players were having to play out of position so it was always going to be a tough afternoon. But having faced sides that were reduced to 10 men before, it can be very frustrating and difficult to break down. Norwich passed the ball very well in the first half but, in the main, I felt we were relatively comfortable and occasionally looked dangerous on the counter-attack.
However, a sublime chip by Bradley Johnson from 25 yards in the 32nd minute saw us fall behind and clearly facing an uphill battle. At half-time, the manager made a tactical change and swapped the technical flair of Lewis McGugan for the electrifying pace of Lloyd Dyer to try and counter-attack Norwich. We knew they would have the lion's share of possession so it was vital that when we did get the ball, we made the most of it.
This proved to be an effective tactic for the opening 15 minutes of the second half as Dyer, Troy Deeney and Matej Vydra caused a lot of problems for the Norwich defence and we were unfortunate not to equalise. As soon as the second and third goal are conceded, then you know it's game over so it's important you just shut up shop and don't let your goal difference suffer any more.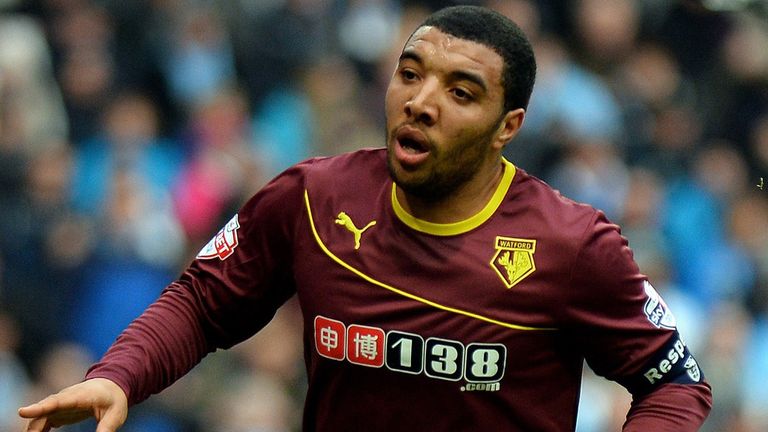 Having won 3-0 in our first fixture and lost 0-3 in our second fixture, it just tells you exactly what the Championship is like, in a nutshell. It's vital that, regardless of your result or performance, players and staff alike neither get too carried away with a win nor too down by a defeat. With another 44 matches to play, it's going to be a long season with plenty of ups and downs.
Selfish
One player who is getting a lot of media attention in our ranks is Troy Deeney as he is clearly being courted by Premier League clubs. Firstly, I'm not surprised he is in such high demand as he is a top striker who would undoubtedly score goals in the Premier League but, more importantly, I have to say he has dealt with the whole saga in a very mature and professional manner.
From a selfish point of view, I would love to see him stay and help us get promotion as a forward line of Deeney, Vydra, Fernando Forestieri, Dyer, Ikechi Anya and co would strike fear into every defence in the league.