Lovenkrands up for the fight
Peter Lovenkrands has warned any new arrivals to St James' Park that they must prove themselves.
By Debbie Kaplan
Last Updated: 06/06/11 3:29pm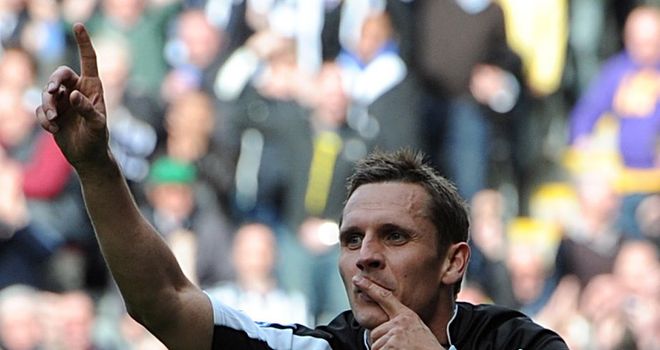 Peter Lovenkrands has warned any new arrivals to St James' Park that they must be ready to prove themselves.
The Newcastle striker is expected to face competition for his place in the side next season with the club looking for striking reinforcements this summer.
But the Denmark international insists anyone joining the Magpies must earn their place.
Lovenkrands said: "I honestly don't care if another striker comes in. I would welcome it really because I think we need new players. But then they have to come in and prove themselves.
"They have to come in and earn their spot, whereas the lads already here proved at the end of the season that we're here and we can do it for Newcastle and in front of these crowds.
"Fernando Torres cost £50million but that price-tag didn't automatically make him a good buy."
Performance
Lovenkrands, who joined Newcastle in 2009 and was re-signed by Chris Hughton following relegation, believes he has shown his worth with his performances for the Magpies.
And the 31-year-old, who scored 16 goals in the 2009/10 Championship campaign - a season overshadowed by the death of his father - believes the current squad have what it takes to fend off anyone who arrives to threaten their first-team chances.
Lovenkrands added: "I didn't cost anything. You can come with a reputation, but you have to do the business.
"It is probably the case that some people will be ready to dismiss the lads who are already here, but we've done all right.
"As a group we've done well over the last two years, but everyone wants to improve and everyone wants new players in the squad.
"If those new lads come in and start scoring for fun, fair enough. But if they don't, we have shown that we can play a bit."