Butland - Don't take Mickey
Jack Butland believes Team GB have proved they are no 'Mickey Mouse' team and can go further.
Last Updated: 04/08/12 10:23am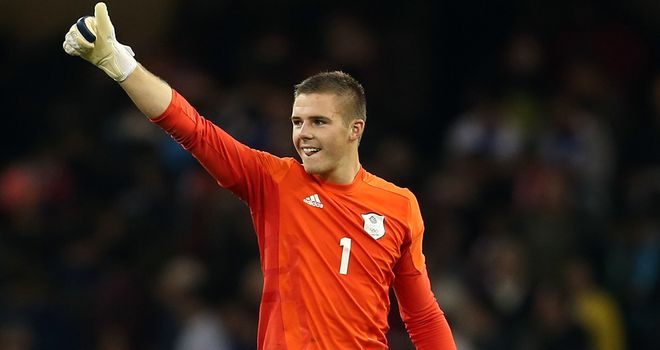 Jack Butland believes Team GB are capable of extending their run at the Olympics and have proved they are no 'Mickey Mouse' team.
Butland was aware of pre-tournament comments about the squad only being put together because they were allowed an automatic spot as hosts of the Games.
The goalkeeper also accepts that football may not be in the spotlight as much as some other Olympic sports, but he feels Stuart Pearce's men have to be considered genuine medal contenders after making it through to the quarter-finals.
"We have come under the radar but we feel we have the players to do really well. Hopefully people realise that," the 19-year-old said in The Sun ahead of Saturday's clash with South Korea.
"We are here to do the business - we are not a Mickey Mouse team.
"It is understandable that the focus has not been on us. We have not played as a Great Britain team for some considerable time.
"The Olympics has solely been around other sports as far as Team GB has been concerned. But we are building momentum nicely.
"Most of the teams have had more preparation time. The South American teams have been in full flow, so we knew we would be behind when the competition started.
"Our target was to improve every game, which is what we have done. Our displays have shown that."
Long way
Butland's own game has improved dramatically in recent times and he has enjoyed quite a summer, having already gone to Euro 2012 as part of the England squad.
He added: "It has been meteoric, a fast roller-coaster ride. I had two spells at Cheltenham and they stood me in good stead for the Under-21 games.
"I would like to think that helped me get into the England squad. I really worked hard during the season.
"This tournament has been fantastic from day one. It has been a while since there was a major tournament here.
"The country has grasped that and looking forward to watching all these players play.
"Hopefully we can go a long way in this tournament and I can push on again."