Birmingham manager Lee Clark angry after 3-1 defeat at Bolton.
Birmingham manager Lee Clark was angry with his side after the 3-1 defeat at Bolton.
Last Updated: 30/12/12 8:36am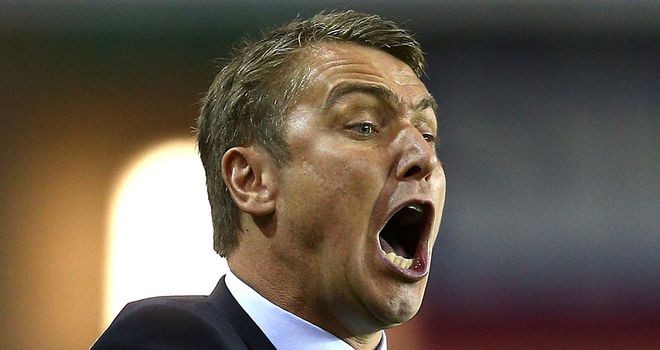 The result ended a three-match unbeaten run and leaves them 20th in the standings and Clark is threatening to ring the changes.
"We didn't play well at all. It was our most inept performance for many weeks," he said.
"We allowed Spearing and Andrews to dictate the game, which was what we had planned not to let them do.
"I heard a few rumblings from our supporters that we should be playing four-four-two, but (after Zigic was sent off) we now don't even have a fit or available striker for the next match, so how are we meant to do that?
"I'm absolutely furious with that performance today and I'll be working hard to address it.
"I'll play 11 teenagers if I have to. I know there is a fine crop of youngsters here who are ready to play and if the senior guys aren't up for it then they won't play.
"They can help the club kick on and I'd prefer to keep all those young lads than to keep hold of players who don't want to be part of the club."